Our blog, Travel Trends 2020: Industry Forecast, is the greatest example of unknowing optimism that exists in our content archives. It clarifies what we have always known: industry trends change often and, sometimes, instantly.
What to Know About Travel in 2021
As a travel agent, keeping yourself informed now extends beyond knowing where to secure the best airfare and a destination's can't miss quirks. You need to know a cornucopia of details on travel requirements related to COVID-19.
Sources work relentlessly to maintain updated lists on countries open to tourism and Travel.state.gov provides a platform to see the latest country-specific COVID-19 information from the U.S. Embassy, including entrance permissions and test/vaccine requirements.
We, at Sky Bird, have made a page dedicated to keeping agents in the know on the latest COVID-19 updates. Avoid vetting through thousands of webpages and find links to the most reputable resources here.
Here are Some Quick Must Knows for 2021 Travel:
All countries currently open to U.S. travelers require proof of negative COVID-19 test or proof that the traveler(s) received the vaccine
Masks are required on airlines and are to be worn in public at the destination
Travelers feel most comfortable traveling to destinations that require visitors to be vaccinated
Travel insurance is more necessary than ever. Include it with one click when booking with WINGS.
Regardless, as the world cautiously opens its borders and travel opportunities slowly emerge from their quarantine, some of 2020's predictions have rolled over to 2021. People still want to travel with their pets, a place's sustainability practices are just as important as whether or not free breakfast is available, and – we are thrilled about this one – travel agents are being sought out for their savvy and expertise. In fact, 2021 predicts an increased use of travel agents.
Keep reading to learn why travel agents can expect a boom in business this year along with other travel trends for 2021.
Top Travel Trends 2021
1. The Need for a Travel Agent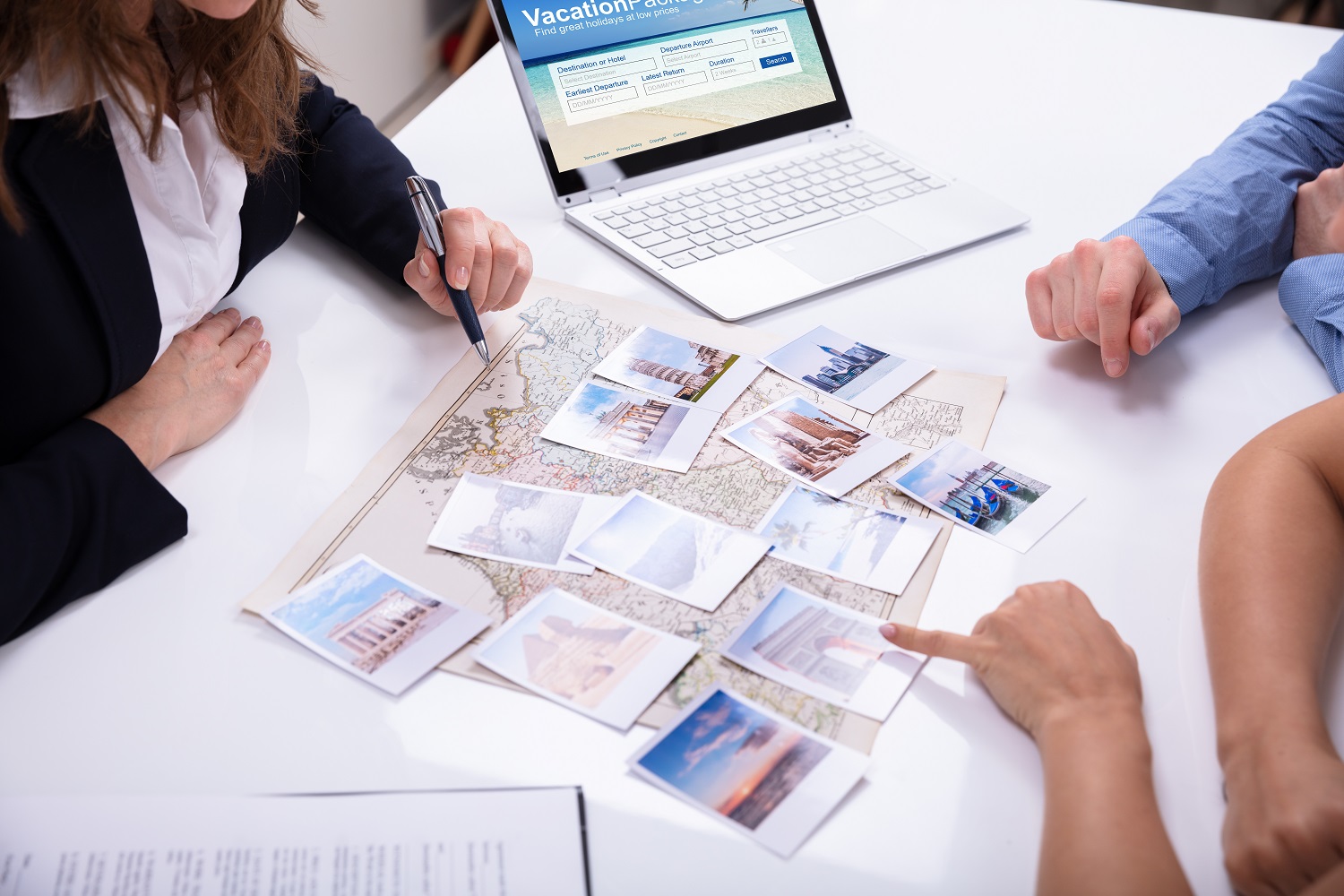 The year 2019 saw increased bookings done through travel agents and travel offices. There is no doubt those bookings would have continued to rise in 2020 as industry knowledge and expertise became more valuable among travelers.
Although we are in the process of putting the global pandemic behind us, the travel nightmares people experienced last year are fresh in their minds. Those who experienced how difficult it was to preform damage control when their trip was unprecedentedly disrupted are seeking travel agents to aid in planning their travel in 2021. Not only can you help them navigate which countries are open and safe to travel to, but you also have the industry connections that makes mitigating cancellations and adapting to unplanned circumstances manageable.
Know that the peace of mind you are able to provide clients is unmatchable, and that is a trend we see growing well into the future.
2. Safety and Hygiene are a Priority
AIRLINES
The pandemic created a world where safety, sanitation efforts, and cleanliness rank above price. Airlines that responded to COVID-19 with enhanced cleaning procedures, a cut-down on in-flight capacity (restricted 50-60% on average), mandatory mask-wearing, and contactless check-ins maintained a good reputation through the worst of the pandemic. Airlines that noticeably put their own profit ahead of passenger safety by underperforming sanitation procedures, refusing ticket flexibility, and charging for masks (looking at you, Spirit) lost loyalty that is unlikely to be restored when travel returns to normal.
Top three best airlines, ranked by Forbes: Delta Airlines, Alaska Airlines, JetBlue
HOTELS
The hotels that responded by making their lodging safe for guests have managed to keep business afloat during the pandemic. Knowing that COVID-19 is spread through direct contact with other people, responsible hotels innovated contactless check-in, both reducing the chance of touch and crowding the lobby. Strict cleaning measures between stays, reducing capacity in common spaces, closing breakfast buffet areas, and placing sanitizing stations at entrance/exit points including elevators have helped people feel more confident in the hotel's safety ranking. Your clients may also look to you for other lodging options that fully reduce contact with other guests, like short-term apartments or Airbnbs.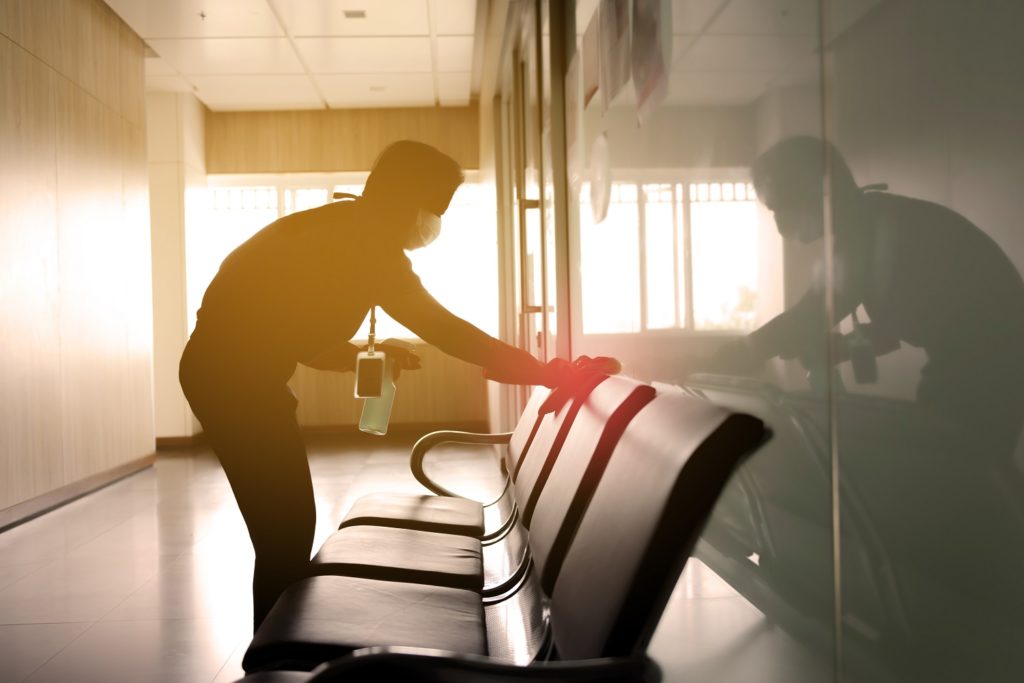 When booking your clients' flights and lodging, visit the company's website to see what is being done to ensure a safe environment for its patrons. Details on cleaning efforts and safety measures should be accessible and specific (What sanitation efforts are taking place? How often is the cabin/room cleaned? What's being done to maintain social distancing? etc.).
3. Longer Trips
People had nearly a year to be cooped up in their houses and plot their epic return to travel. Trips lasting a week or longer are likely to dominate international bookings during 2021. The combination of not being able to go anywhere in 2020 and travelers taking less trips this year yields a recipe for more extended vacations being booked in the second half of the year (June-December 2021). Some travelers are using this time to visit family overseas or "reunion travel." Some are using it to visit their bucket list destinations. All are just so excited to get out of the house!
These longer trips are opportunities to increase your commission and client satisfaction by designing itineraries that are going to pack a lot of the destination into their weeklong+ stay. Our WINGS booking engine now includes hotel reservations, car rentals, and land activities on its platform. You can secure the best deals on flights and lodging, and also explore and easily book activities happening during the dates of your clients' stay.
4. The Path Less Crowded
Instead of beating the crowds, travelers want to avoid them as they keep their personal safety and exposure in mind. Undertourism or Second City Tourism is a trend that rolled over from our 2020 list to earn its spot on this one. Even though 2021 predicts a surge in travel to Tokyo, Japan because of the Olympics, travelers are still requesting "less touristy" destinations for their getaways.
This is where a travel agent's global expertise comes in. While you know the places people are flocking to, you also have inside knowledge of unique destinations that offer new experiences. Outdoor activities in nature and beach escapes that allow people to maintain a safe distance from those outside their travel group are gaining popularity in 2021. Use veering off the path-less-traveled to your advantage by delivering an itinerary that "wows" clients with something different. Sky Bird's itinerary planning services are here to help if you should need it.
5. Work from Rome (or Anywhere)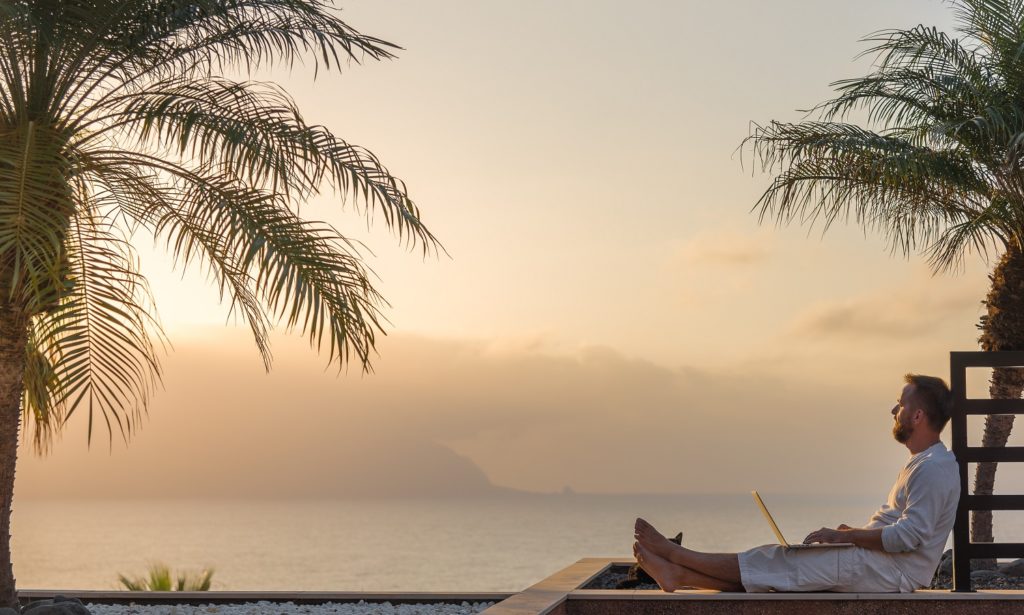 With a high percentage of remote workers in the United States, professionals are realizing they can punch the clock nearly anywhere in the world. So, if they have to put in the hours, why not do it somewhere different?
If clients come to you wanting a trip that allows them to work and enjoy the destination, first clarify what they need to do their job on a daily basis. This helps you narrow their stays to areas that provide reliable and free WiFi, quiet rooms for privacy and concentration, and whatever else they require to work efficiently. Then, you can make recommendations on what to do and see when their workday is done.
We, at Sky Bird, are thrilled to deliver these trends and predictions as the world slowly opens up again. Keep yourself informed in this ever-changing landscape by visiting our COVID-19 page.