Those who have been to Pakistan return with scads of reasons why it's their favorite country. Here are some of the places in Pakistan that will turn your clients' voyage into a trip of a lifetime.

Why One Should Visit Pakistan
Islamabad
The landscape of Pakistan's capital city embodies a forward-thinking design in urban planning. Fascinating structures like the Pakistan Monument in Shakarparian Hills and the Faisal Mosque, the biggest mosque in South Asia, are among the city's buildings and green spaces.
Adventurers can partake in outdoor exploration. Hikes in Kachnar Park to advanced excursions like the K2 Base Camp Trek or a romp around Kaghan Valley can be enjoyed here. History buffs can roam around the restored village of Saidpur (a site older than Islamabad) or the earlier-mentioned Shakarparian Hills, containing the Lok Virsa Heritage Museum, Pakistan Museum of Natural History, and Cultural Complex. Recommend Islamabad's archaeological dig sites to clients who like to merge adventure and history into a full experience.
Arrive at: Islamabad International Airport (ISB) in Islamabad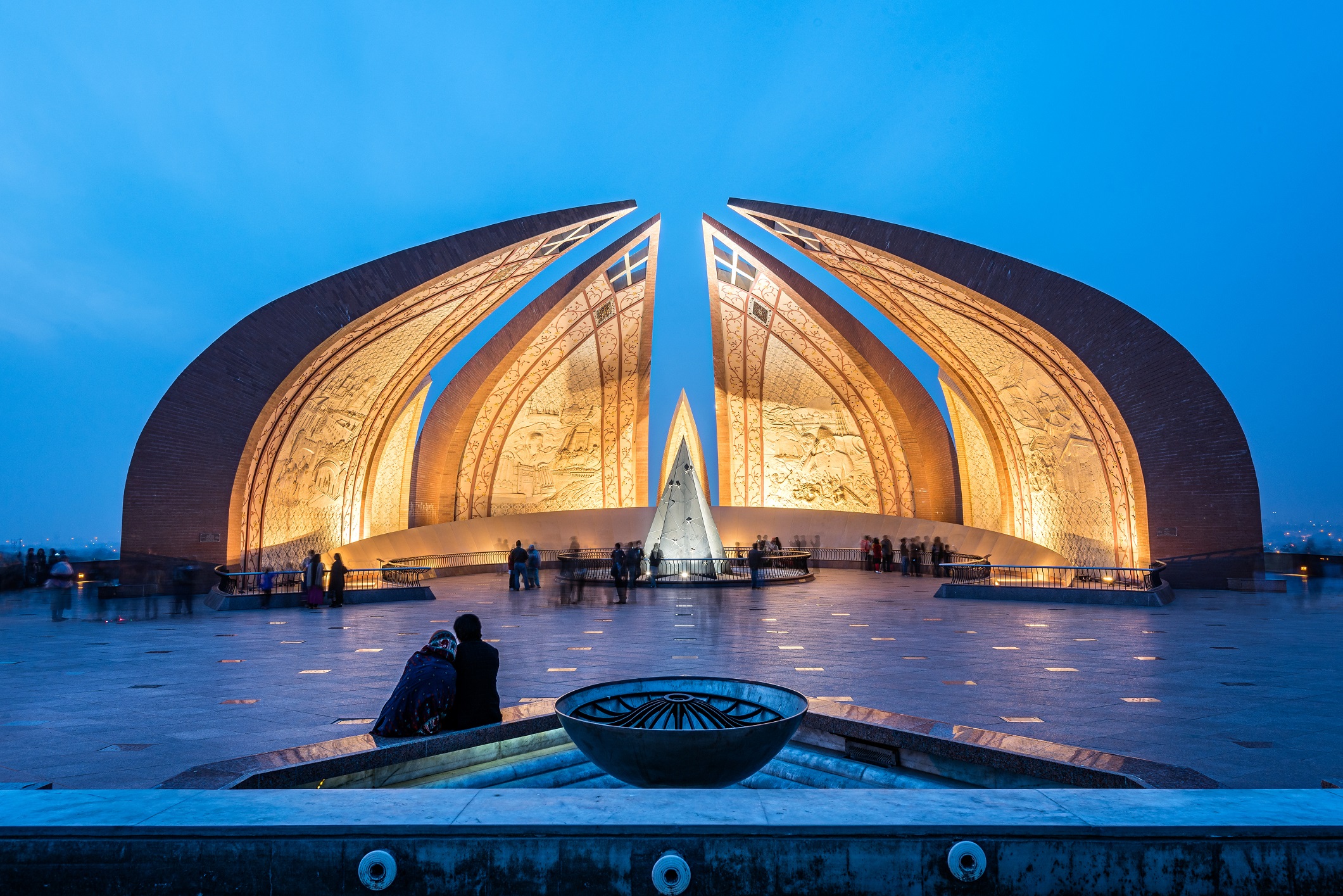 Lahore
Lahore is the city you send clients to eat, sleep, and breathe Pakistani culture. Present-day structures share the space with architecture that has seen many empires over the centuries, enduring a roller coaster of splendor and decay along the way. Its credentials as Pakistan's educational and literary center along with its significance in its journey to independence further supports its title as the "Culture Hub of Pakistan."
Lahore is host to many stunning buildings and enchanting gardens. One of its must-see attractions that has survived a number of rulers is the Lahore Fort in the old city. Starting with rule under the Mughal Empire in 1519 and ending with rule under the British Empire in 1947, the fort is an amazing look at Mughal architecture with colonial remains sprinkled about the grounds. Meanwhile, less than a mile southeast of the fort is the Shah Almi Market. This crescent of bazaars is the largest market in Lahore and a prime place to haggle for a bargain. Despite modern restorations that took place in the mid-20th century after tumultuous riots caused damage, the market maintains an authentic design with narrow streets saturated with booths vending clothing, perfumes, jewelry, musical instruments, street food and more.
Arrive at: Allama Iqbal International Airport (LHE) in Lahore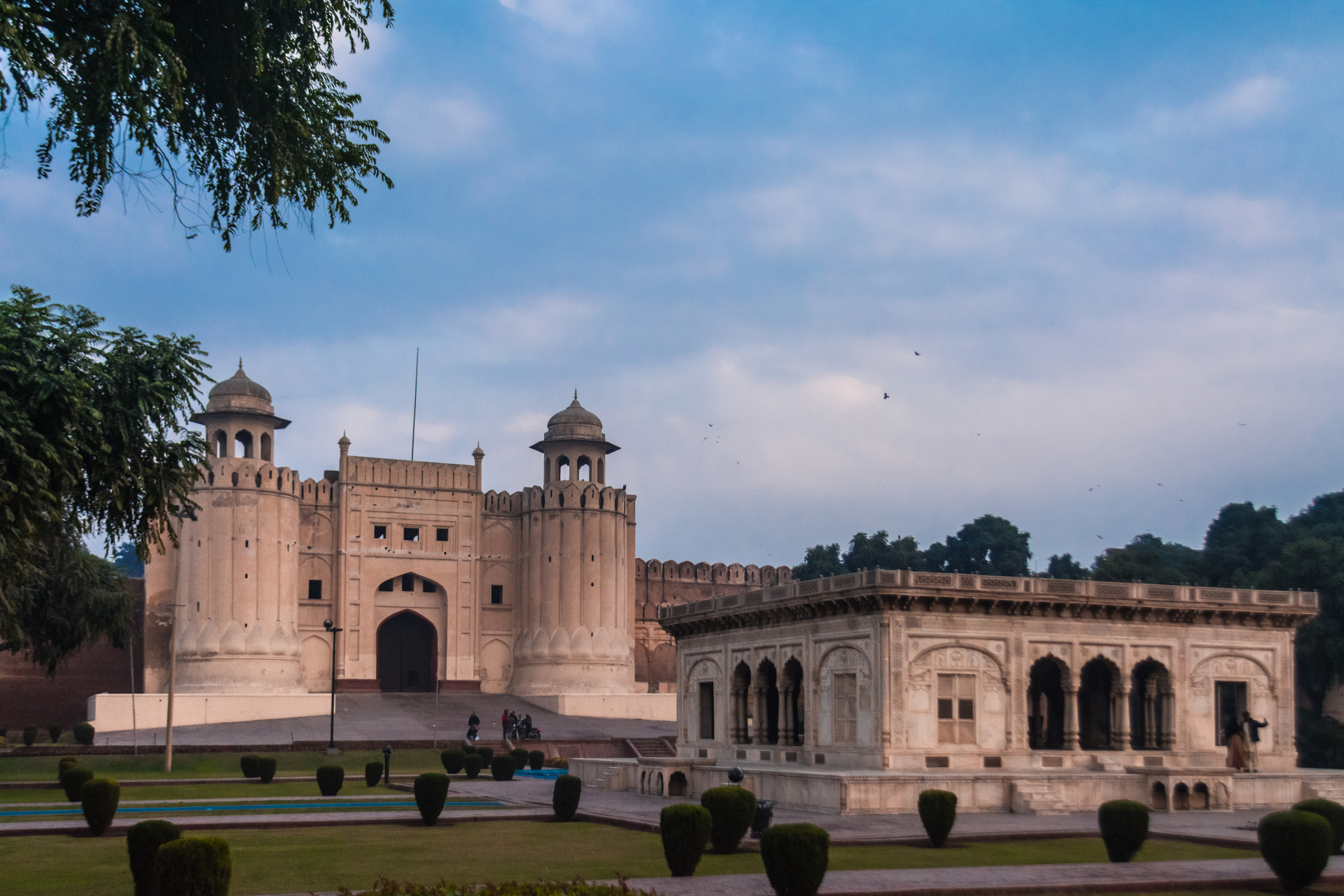 Karachi
Pakistan as a whole has delicious food, but foodie clients can't visit Pakistan without going to Karachi. Burns Road is known as the "food street". It evolved from the crowd of Indian migrants who settled there after the Partition in 1947. Walking the Burns Road area is like an expanded version of strolling through food booths at a carnival. Open grills waft mouthwatering smells to passersby, sounds of sizzling fried foods strike hunger to all within earshot, and each station has a dish that looks even better than the last.
Karachi is Pakistan's most populous city and was the capital before Islamabad took over in the 1960s. Karachi is considered the New York of Pakistan. As a result, it is often referred to as the "City that Never Sleeps" and "City of Lights". Its placement along the Arabian coastline has inspired club and café owners to open facilities looking out onto Clifton and Sea View Beach. This beach area is good for camel rides, water sports, and escapes from the city.
Mazar-e-Quaid
Keep a block open for visiting the Mazar-e-Quaid monument in Jamshed. One of Karachi's top attractions, this powerful mausoleum is the final resting place of Pakistan's founder, Muhammad Ali Jinnah. The monument and its gardens welcome visitors and provide a peaceful area to stroll, reflect, and take it slow.
Arrive at: Jinnah International Airport (KHI) in Karachi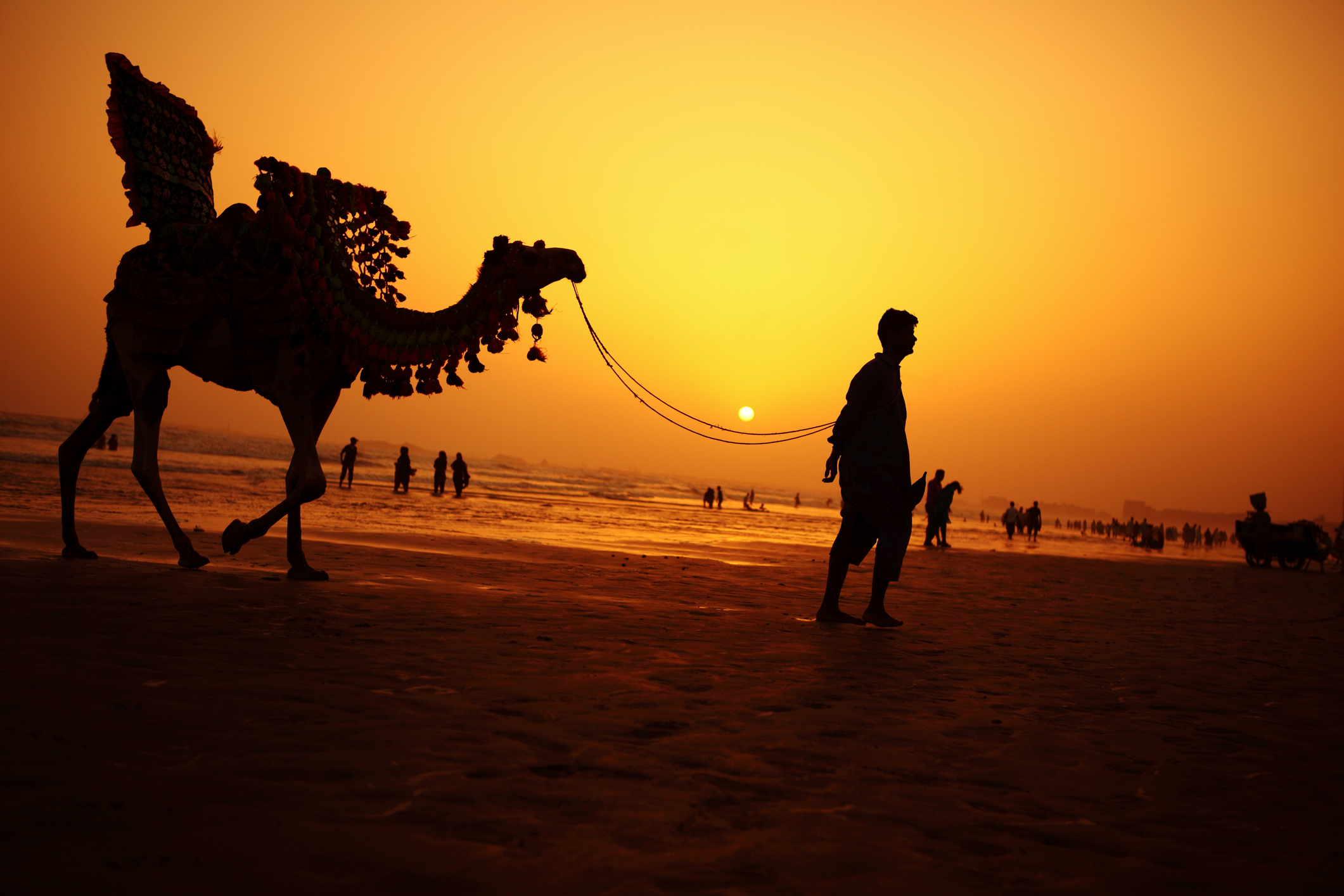 Right now, Emirates Airlines has flights to Pakistan at exclusive prices for those who book through Sky Bird's WINGS booking engine. If your clients haven't experienced the Emirates brand of comfort, book their journey to Pakistan on Emirates' world-class aircraft. If you haven't experienced the airfare you find when booking with WINGS, register for free and prepare for better deals.