The 2014 New Year began with a snowstorm. It came through the northern Midwest of the United States, causing enough disruption to earn recognition as the January 2014 North American Blizzard. Many people were bound by cancelled flights. When they called their airline in an attempt to remedy the situation, they were met with nothing more than an automated message repeating, "Due to high call volumes, all our agents are currently unavailable. Please try again later."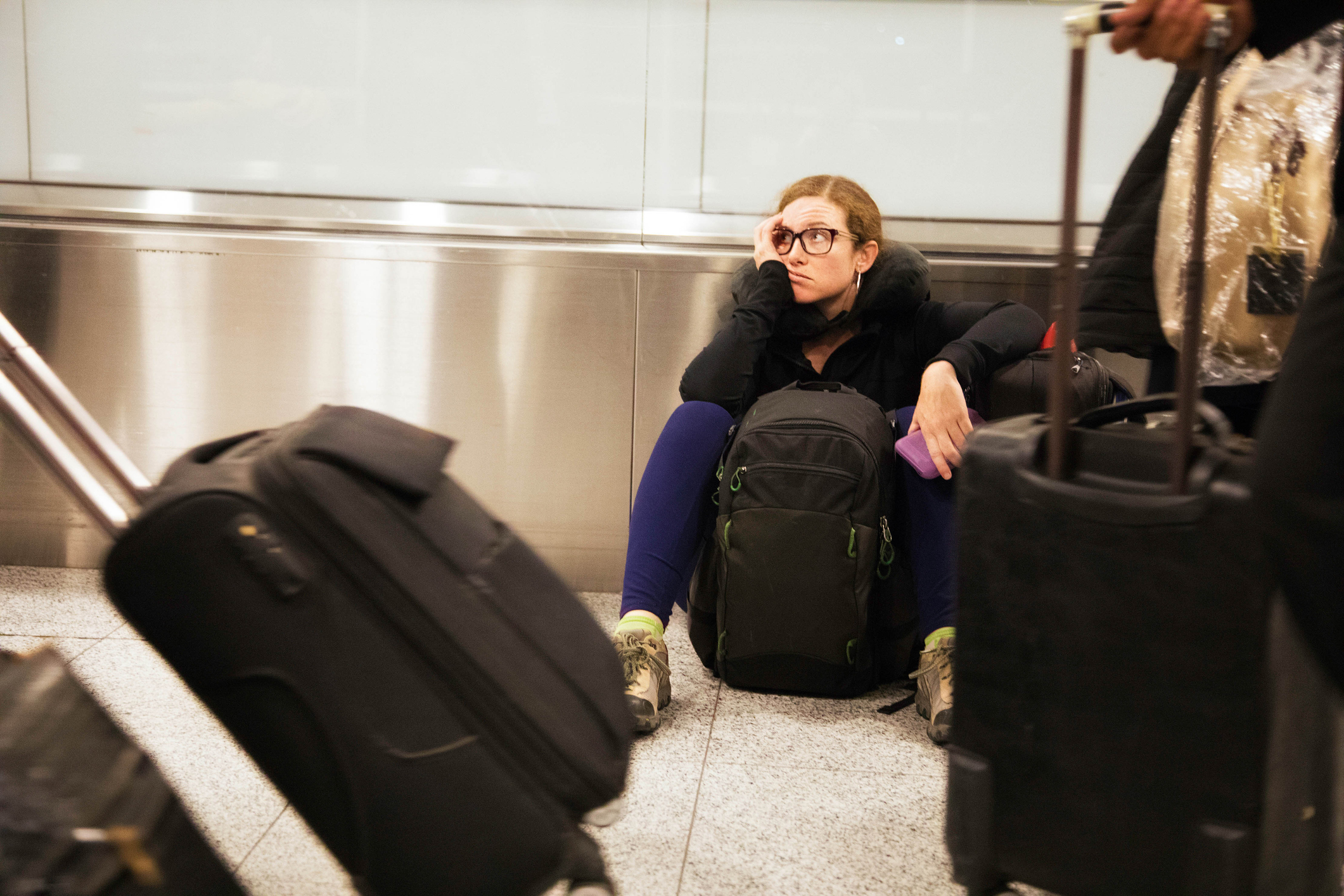 In the instance where the only advice you get is to "try again later" by a robot, you are left feeling stranded. Hopeless. There is no lifeline, no offered options, and no guide as to what you are supposed to do now. How will you or your clients receive the new flight itinerary? Will the airline even rebook their flight or is it your responsibility to find a new one? This is a case where having someone you can contact to resolve unexpected issues, like flight cancellations, is profoundly beneficial. This is a situation where you need to call your airline consolidator.
What is an Airline Consolidator?
Airline Consolidators have contracts with airlines that give them access to net fares; unpublished fares that can be up to 30% lower than what one would find on the airline's website. Consolidators purchase these net fares and resell them to travel agents at a discounted price. Agents who buy their airfare from a consolidator have room to set a higher markup, earn more commission, and still get their clients a good deal on plane tickets. In turn, airlines get raised awareness on their routes, ticket options, and services. It is a relationship that is a win-win for everyone.
The Role of an Airline Consolidator
In the beginning, the strongest draw toward working with an airline consolidator was accessing discounted fares. Being able to sell these net fares to airline consolidators gave airlines the ability to rid themselves of scads of tickets on less popular routes – another example of how one benefits the other. Today, consolidators can still deliver these exclusive fares that a standard internet search won't reveal. It gives travel agents who work with one a competitive advantage when DIY booking threatens to make their jobs obsolete.
The role of an airline consolidator has evolved into a full-service approach since its creation over 50 years ago. Not only do they help agents earn commission on airfare, but the most reputable consolidators also provide itinerary assistance, help with booking groups of 10+ people, and have special agreements with the airlines that translate to perks for clients. For example, Delta Airlines' exclusive contract with consolidator Sky Bird Travel & Tours allows travelers to check two bags for free when their flight is booked through Sky Bird. Other possible deals include discounts on certain routes and free meals.
Consolidators are the "Face" of the Airlines
The opening example describes a real-life situation where the airlines were so overwhelmed with calls due to bad weather that the staff-to-customer ratio was wildly uneven. As a result, customers were met with the automated prompt to "try again later". However, even the days that aren't plagued by inclement weather prove to be riddled with multiple steps to contact the carrier you need. Sometimes, this is because a travel agent hasn't had an opportunity to build enough of a relationship with the airline to receive priority status. Other times, it is merely because an airline – let alone an entire airport – is a massive facility with thousands of employees. They cannot give immediate attention to every single customer.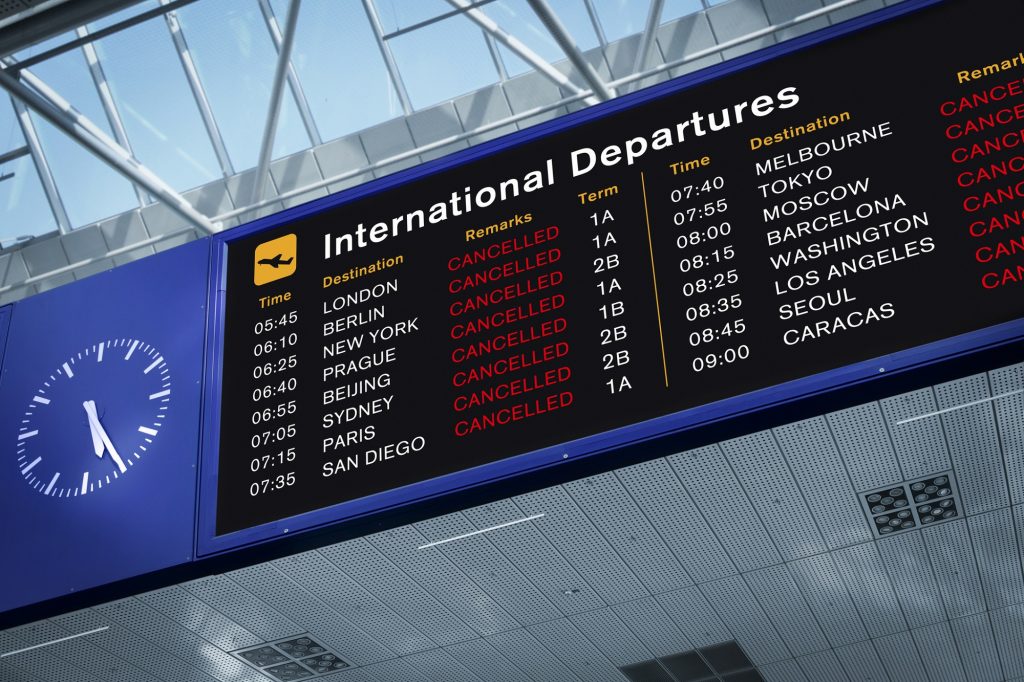 Whether you have tried to contact an airline as a travel agent or a customer, you remember the quest it entailed. Working with an airline consolidator would lift that task and the time devoted to it from your schedule. Consolidators are experts in navigating the inner-workings of airlines and the travel industry. They know exactly who to call, and consolidators have stronger negotiation abilities thanks to their longtime relationship with the carrier. On your end, you will have a much easier time getting a hold of your airline consolidator than you would an airline. Good consolidators offer 24/7 support so, when you call, you will be greeted by a person on the other line. Not a robot.
Consolidators Provide a Booking Engine
One of the most critical services airline consolidators offer travel agents is a booking engine. A booking engine can act as a one-stop-shop for the entirety of trip planning. Searching hundreds of flights in seconds (as oppose to visiting each airline's website and repeatedly entering your travel details) via GDS, bringing net fares to the surface of the search, securing seats at one set rate, managing flight itineraries for large groups of travelers, and making special requests for clients are just some of the game-changing elements a consolidator's booking engine brings to a travel agent to help them work more efficiently and earn more commission.
The Takeaway
The January 2014 North American Blizzard cancelled flights across the northern Midwest. Many spent time on hold as they attempted track down the department that could assist them with updating their travel arrangements. On the other hand, those with an airline consolidator contacted their agent, and the consolidator took care of rebooking. Airline consolidators are readily available to assist you with whatever travel needs come your way. If you are tired of the red tape you have to get through to talk with an airline, work with an airline consolidator and they will do it for you.