Voluntourism is one of the fastest growing areas of tourism. Increasingly, travelers opt for part, if not all, of their trip to be dedicated to giving back in some way. Today, we're exploring what voluntourism is and how Sky Bird's Groups Department can help you book clients' volunteer trip.

 What is voluntourism?
If you're unfamiliar with the term, it's the combination of "volunteering" and "tourism." There are many different kinds of opportunities for those clients looking to give back to the community.
How does voluntourism work?
The three key questions your clients will need to answer for their voluntourism trip are as follows:
Which country would they like to visit?
What sort of volunteering would they like to do?
How long would they like to stay?
Generally, room and board is included in the price of the trip. Clients are expected to perform a pre-determined number of volunteer hours each day and afterwards, they are free to explore the region as they choose.
Often, voluntourism opportunities are run by NGOs (Non-governmental organizations)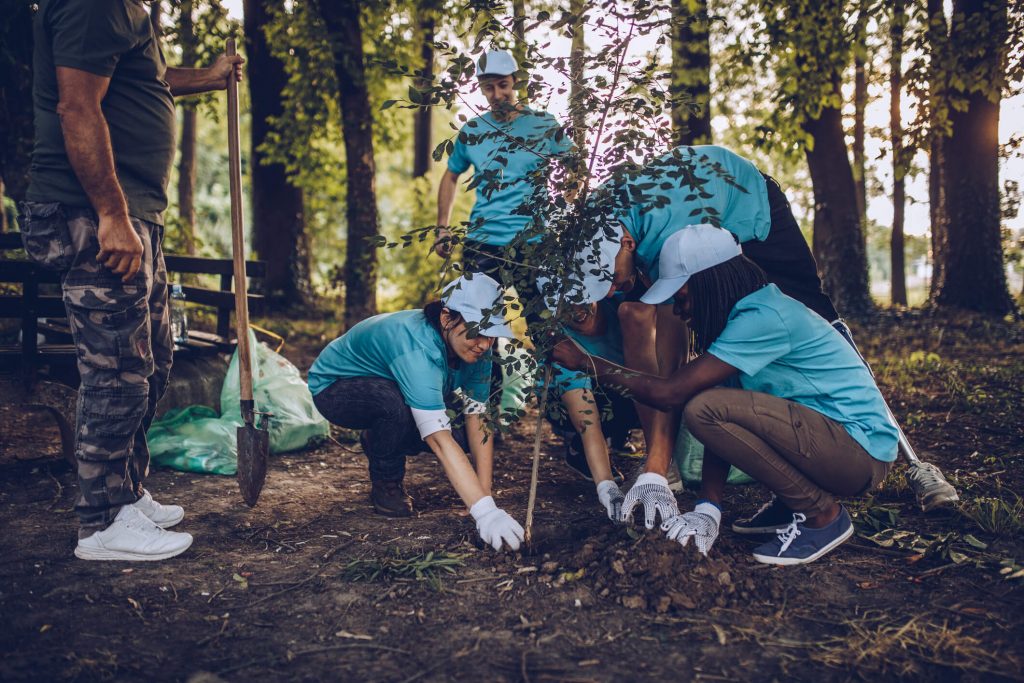 What are the types of volunteering opportunities?
While there are all sorts of different opportunities, there are several categories into which most opportunities fall:
Educational
There is a never-ending need for teachers and educators, particularly in developing countries. Teaching English as a second language is one of the most in-demand opportunities. Other things may include things like teaching basic hygiene skills or more technical skills like farming.
Conservation
Eco-friendly clients who seek a voluntourism opportunity may choose this avenue. Rehabilitating wild animals, replanting trees in deforested areas, and helping locals cultivate medicinal herbs are just some of the ways clients can contribute to conservation.
Small Business Development
Often, families in developing countries become trapped in the cycle of poverty because they don't have the financial education or capital to break free. If your clients are good with finances and budgeting, consider booking them a trip to help impoverished families secure a small business loan or improve their existing business model.
Empowering Women
Unfortunately, women are often at a far greater disadvantage than men in developing countries. This happens due to cultural, geographical, or financial reasons. Some skills volunteers can teach to improve the lives of women include: English language skills, reading, writing, using the internet, bookkeeping, and how to apply for jobs.
How Sky Bird helps book Voluntourism
Our dedicated Groups Department makes booking voluntourism trips a cinch. We lock in rates so everyone pays the same low price. This is especially important if not all members of the group can make a payment at the same time. In addition, we'll manage all the complexities of booking things. For instance, we ensure dietary restrictions are respected, multiple points of departure, and advising clients on any required documentation. The Groups Department also has greater buying power when it comes to purchasing airfare. Thus, travel agents benefit from our special contracts with airlines – giving the group booking preferred status.
Get started booking your clients' voluntourism trip: register with Sky Bird today!