The gaming industry brought the capabilities of virtual reality (VR) to the players, and now the opportunities VR presents is commanding attention from marketing and hospitality businesses. Experts recognize VR gives potential consumers the chance to experience a product before purchase, giving the customer more authority in their final decision. Knowing this kind of control is highly valuable to customers, those working in the travel industry have explored and executed ways to bring this sophisticated technology to every traveler.
Here are ways the travel industry is using VR to achieve higher levels of customer satisfaction:

360-Degree VR Tours
We haven't yet reached the point where we're walking around wearing Ready Player One-style VR headsets; however, present day does allow us to take 360-degree tours of hotels on our digital devices. More hotels and resorts have launched this method of exploring the property, knowing that facilities offering virtual tours receive up to 10x more clicks than those that don't.

Think about the last time you researched hotels. For the sake of this example, recall a search in which you were on a budget and looking for affordable, yet welcoming accommodations. Did you notice the featured photos made the rooms look much nicer and more spacious than they actually were? We all have. The 360-degree tours reduce this false perception as many are filmed on active days where you see real-life clients walking through the lobby. This shows you are seeing how the area operates on any given day in regards to space and cleanliness. Check out this example of the Holiday Inn Express in Adelaide, Australia here.
Experience before Purchase
Immersing a prospective customer in what they will experience if they choose to book a room at a hotel or seat on a particular airline instantly sprouts a relationship between the business and the customer because they are literally "sampling" the product or service with no fear of consequences. They can look around at their own pace and customize their exploration to their needs.
Emirates Airlines has provided their website's users with opportunities to explore all of their cabins, along with their Onboard Lounge and Shower Spa. This makes it so travelers can tour the cabins pertaining to their trip and not waste time looking at others. Who knows? Users may be enticed to upgrade when they see how amazing Emirates' First Class seating pods are.
Absorb More Info in Less Time
Speaking of saving time on research, hotels and airlines use VR to shorten their customer's search process. That alone shows they value the customer's time and provide a solution. Instead of scrolling through web copy, sifting through photos, and reading reviews, VR's immersive quality surrounds potential guests with the information they're seeking, and its interactive manner lets them gather all the info they need in a step as simple as walking through a hotel lobby.
Aside from touring hotel rooms and aircraft cabins, some VR tours expand to places outside of lodging accommodations. Tours can also explore nearby restaurants or attractions, further drawing the person to travel to a particular location.
VR on the Horizon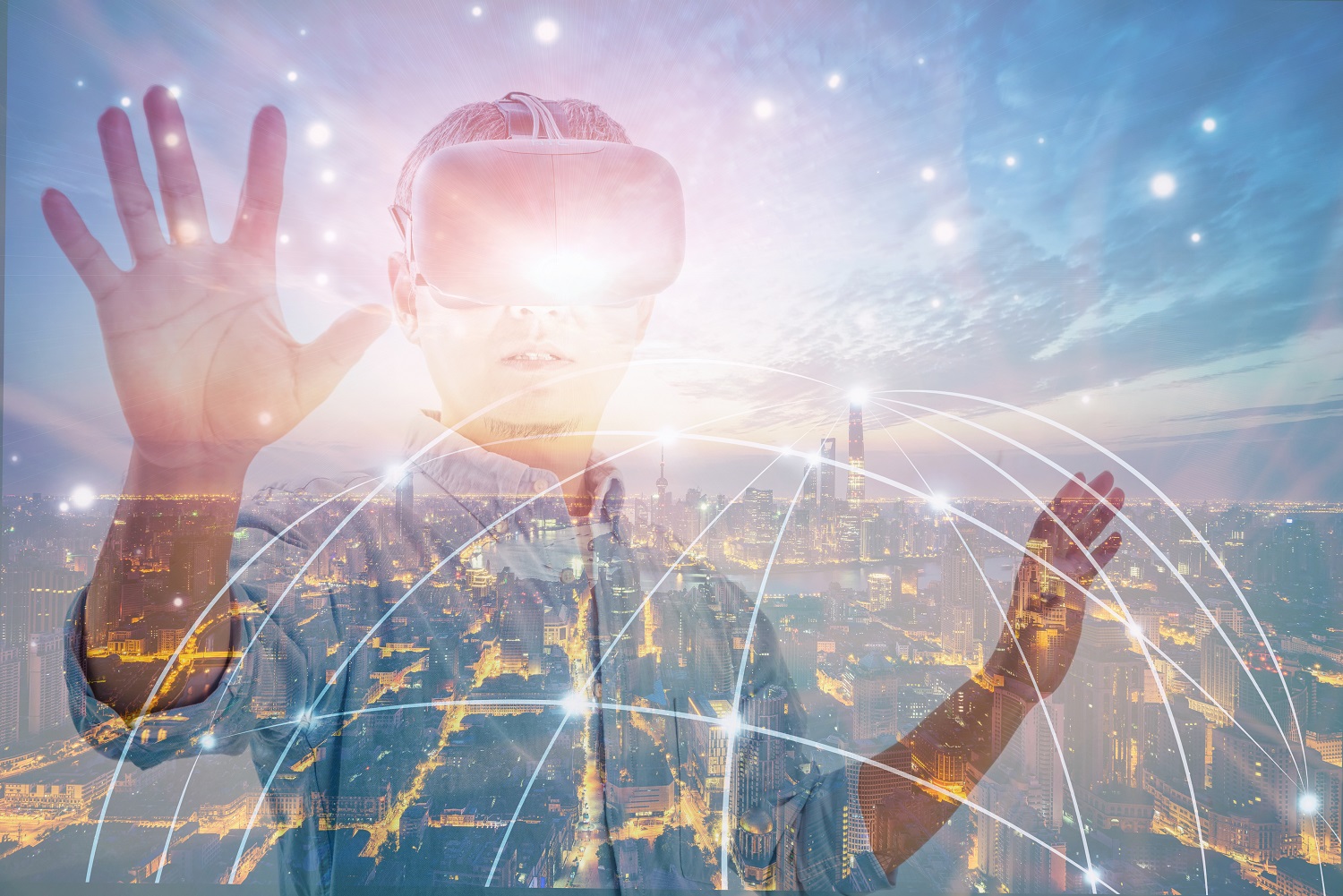 The inclusive availability of this technology is a catalyst in increasing VR's popularity in the travel industry. People can view scads of 360-degree tours at hotels of their choosing on YouTube as the industry continues to develop. An article published on Travelandleisure.com discusses how VR will be a game-changer to the entire booking process. You can read the article here.
Note a VR booking process is still in development, but we at Sky Bird Travel have always been driven to make everything about a travel agent's job easier, including the booking process. Register with us to see for yourself and we'll keep you posted on when the VR booking engine is available.