Qatar is a peninsula Arab country and a regular stopover destination. Whether your clients are scheduled for a short visit or a full trip, introduce this Sky Bird agent-favorite as an alternative to places they have already seen. Full of tradition, adventure, shopping, and enough spas to un-do the effects of 2020, Qatar offers a stunning welcome back to the joy of traveling.
Qatar's Popular Attractions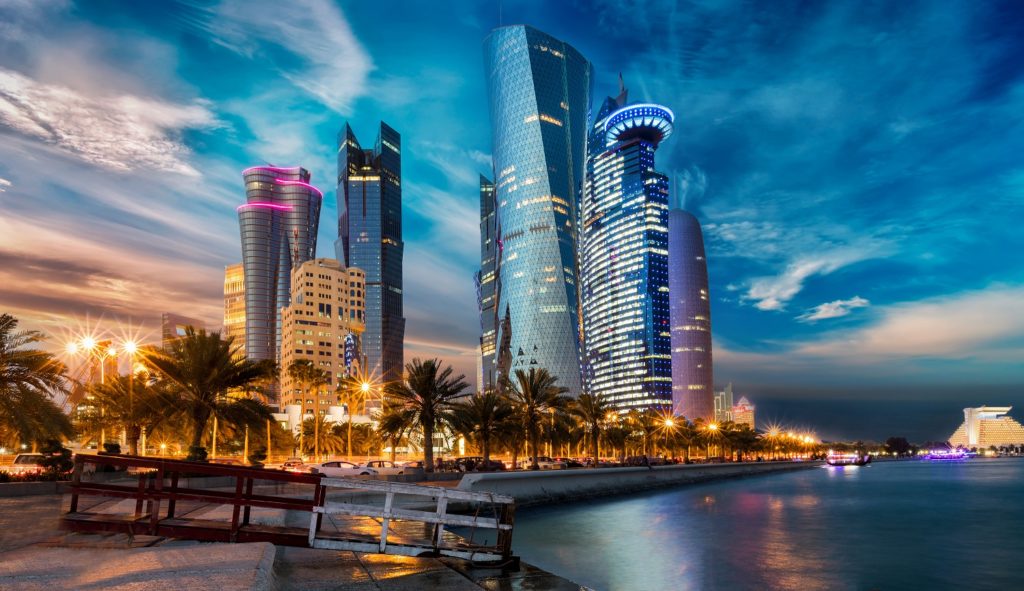 Katara Cultural Village – Site of numerous cultural performances, art galleries, and workshops
The Pearl-Qatar – This manmade island offshore of Doha, described as the "Arabian Riviera," offers luxurious shopping and dining throughout a Mediterranean-like marina
Qatar National Library – Access over a million books and dive into Qatar's enriching history
Qanat Quartier – Venice-style neighborhood, split by a canal, that features boutique shopping, numerous cafes, and Instagram-worthy vistas.
Souq Waqif – Step back in time to Doha's old trading market and shop among the winding alleyways
Qatar for Adventurous Clients
Desert Adventures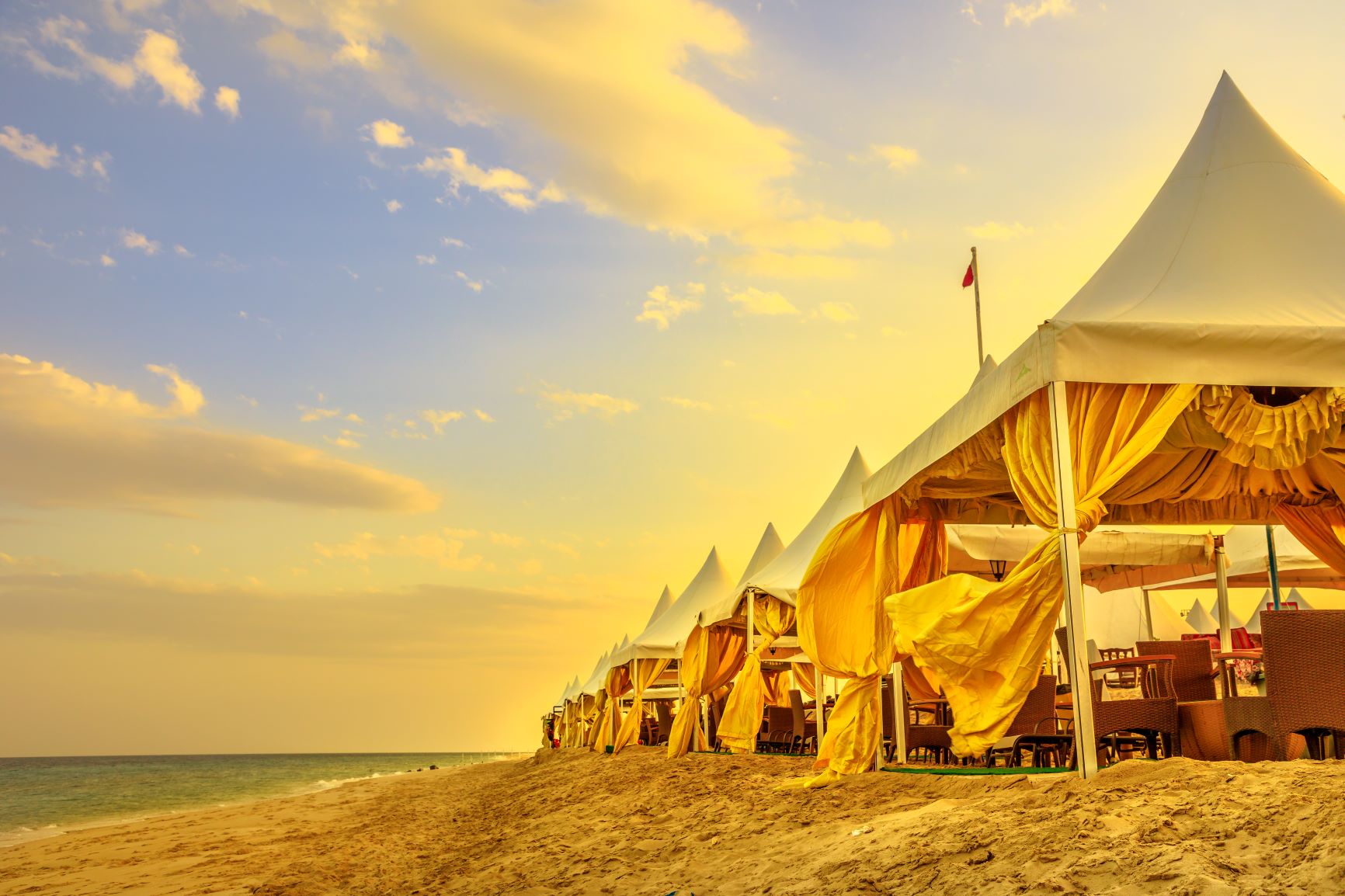 Daytime, evening, or overnight camping trips through Bedouin-style camps, equipped with modern comforts, in the desert
Camel or horseback riding for an authentic desert experience
The Inland Sea or Khor Al Adaid is a UNESCO recognized site and located in the southeast corner of Qatar. It is the country's largest natural reserve and one of the few places in the world where the sea meets the desert. Home to wildlife, marine life, and vegetation, clients will enjoy spotting turtles, flamingos, dugongs, Arabian oryx, camels, and more!
From Above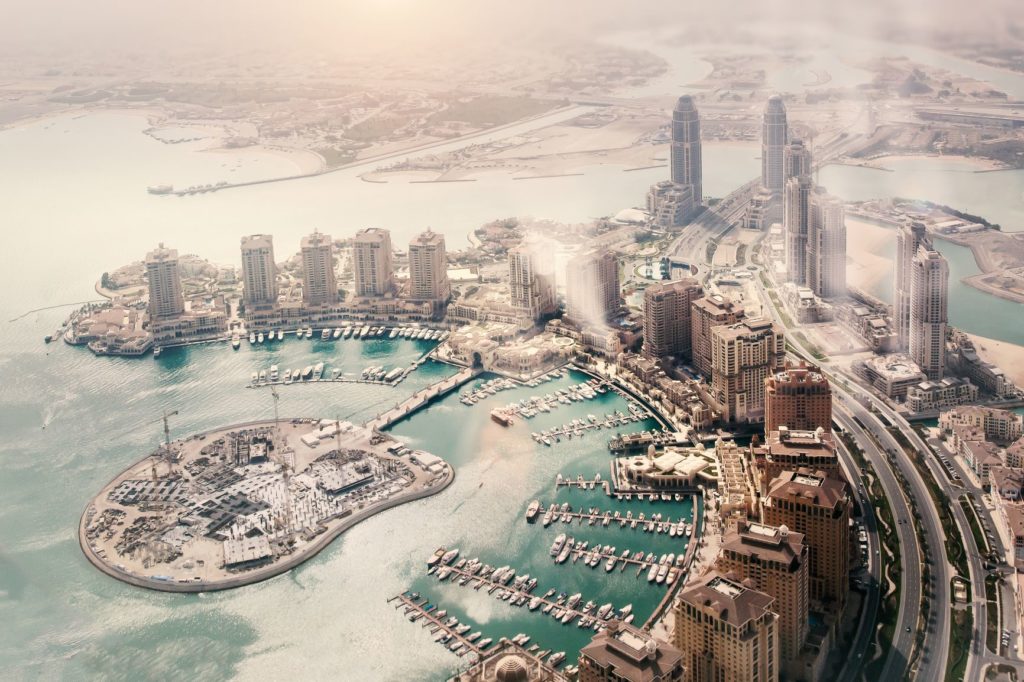 Book a skydiving plunge over Qatar for a truly exhilarating experience that clients won't forget.
For clients who want to see Qatar from above, but aren't quite sold on skydiving, suggest paragliding. Paragliding offers a completely different perspective of the landscape. Its vast skies, strong winds, and unique terrain make Qatar the perfect destination for flying in the sky.
Water Adventures
Clients can dive in the Arabian coast to access wrecks, deep waters, and reefs.
Send them kitesurfing over Qatar's crystal waters
Recommend a visit to the country's unspoiled beaches and coastlines for sun bathing, water sports, or cabana living
Book them a kayaking adventure through the Al Thakira Mangroves
Experience Qatari Dhow cruises (Mahmal) for a taste of Qatar's seafaring history
Family Fun in Qatar
Museums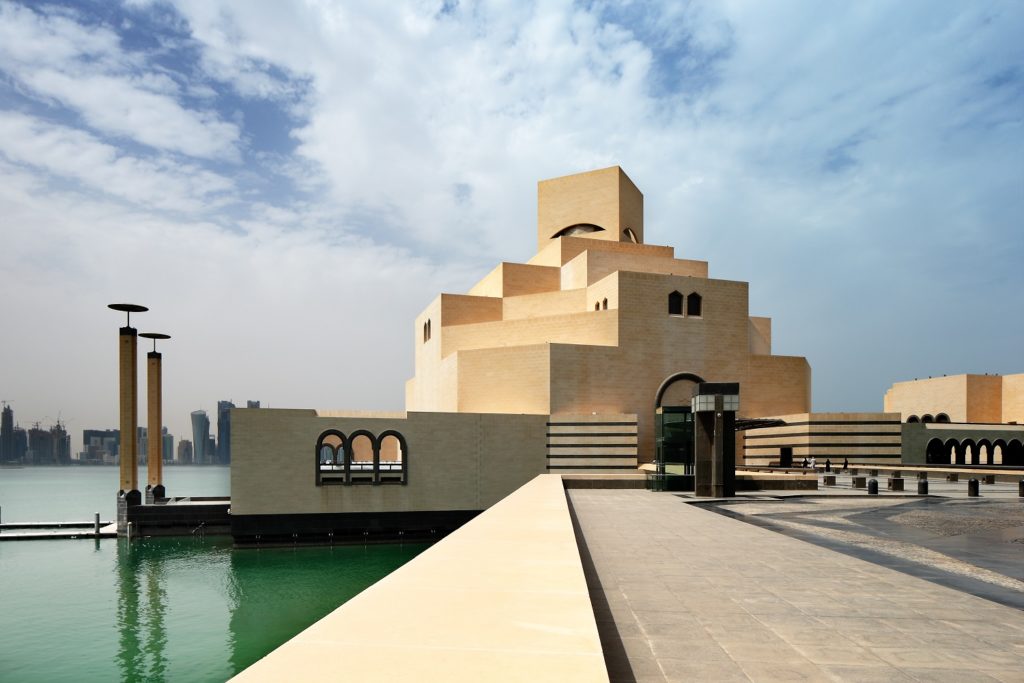 Kahrama Awareness Park in Al Thumama – Offers a great opportunity for clients to teach their kids the importance of resource conservation with 3D films, interactive games, and augmented reality exhibitions
Al Thuraya Planetarium – Blending education and entertainment, the planetarium offers a full-dome digital system to experience earth sciences and astronomy like never before
Museum of Islamic Art – a flagship of Qatar museums, the art museum displays work and history from three continents over 1,400 years. It holds itself as, "a centre of knowledge and inspiration that illuminates the world of Islamic art".
Qatar Children's Museum – Opening soon, Qatar's newest museum will offer indoor, outdoor, and interactive experiences for families to learn and grow together. Keep an eye out on its opening if your clients are traveling with children. Check its opening status here.
Theme Parks
KidzMondo Doha – inside the Mall of Qatar is a kid-sized city that offers a unique edu-tainment concept to provide learning solutions for children
Various entertainment centers in the Doha Festival City mall include Angry Birds World theme park, the winter themed Snow Dunes, and the Middle East's first dedicated e-gaming hub, Virtuocity
Several indoor shopping malls host scads of indoor recreational facilities. Alongside incredible shopping, they offer skating rinks, arcade gaming, multi-screen movie theatres, park-style amusement rides, and more! Yes, we're still talking about indoors.
Wildlife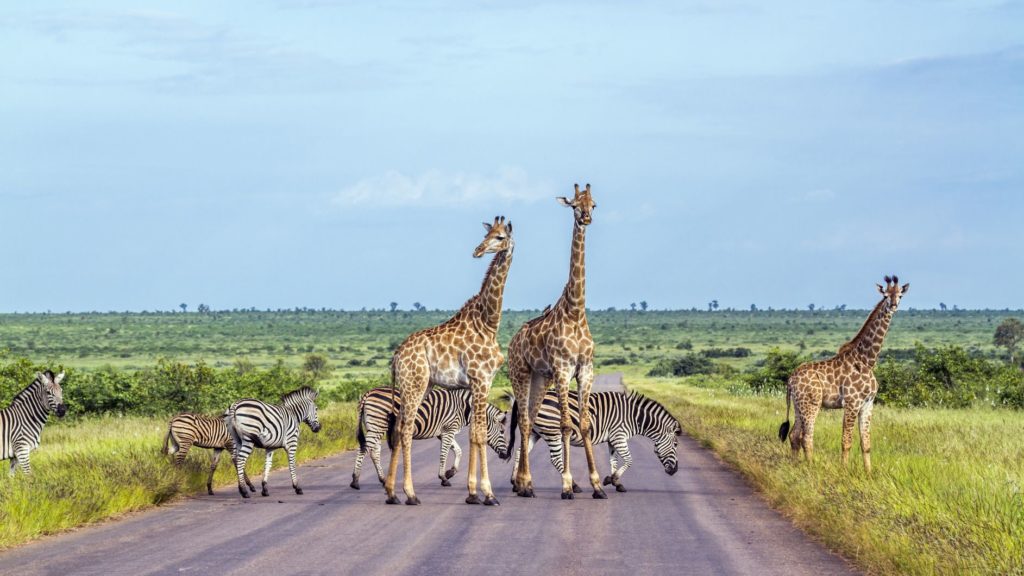 Discover the majestic wildlife of Qatar. See Arabian oryxes, desert hares, golden jackals, camels, long-eared bats, honey badgers, sand foxes, and gazelles. Don't forget to visit during the winter season (November to April) when hundreds of flamingos flock to the shores from Europe, Siberia, and Africa.
Entertainment Centers
Indoor amusement parks including Gondolania, Jungle Zone, Circus Land, ice skating rinks and boat rides are located throughout Doha
Pearl island hosts the Megapolis and Minipolis Entertainment Centers for endless indoor games and activities
Mesmerizing acrobats defy gravity at the Tawar mall
Enter the world of illusions at The Museum of Illusions. Located in The Gate Mall, this mind-blowing museum offers intriguing visual and interactive exhibits
Qatar's Health and Wellness Luxury Spas
After a long day of adventures, exploring, entertainment, or just recovering from the previous year, indulge clients with a trip to one of Qatar's numerous spas. They can relax with traditional massages and body treatments/facials, or try something new like a Lava shell massage.
Shop Qatar – Grandiose Malls and Market Souqs
Shopping in Qatar is unrivaled to anything your shopaholic clients have experienced before. Its malls are not only host to tons of luxury and street brands, but also feature several amusement park rides, live shows, and recreational activities like bowling and rock climbing.
Qatar's Top Shopping Malls:
Mall of Qatar
Doha Festival City
Villagio shopping and entertainment center
Al Hazm
For a more authentic shopping experience, aim clients to Qatar's souqs. Souqs are local markets that vend merchant goods and regional spices. Clients will find the most unique souvenirs among these booths. Suggest visiting the Souq Waqif in Doha, one of the most popular in the country, or the beachside Souq Waqif Al Wakra.
UNESCO Heritage Sites:
Barzan Towers – Also known as the Umm Salal Mohammed, these watchtowers from the late 19th century are a unique oasis of history and sea gazing
Al Zubarah Fort – This ancestral pearl fishing and trading port is now Qatar's largest heritage site with an impressive city wall, palaces, houses, markets, and mosques.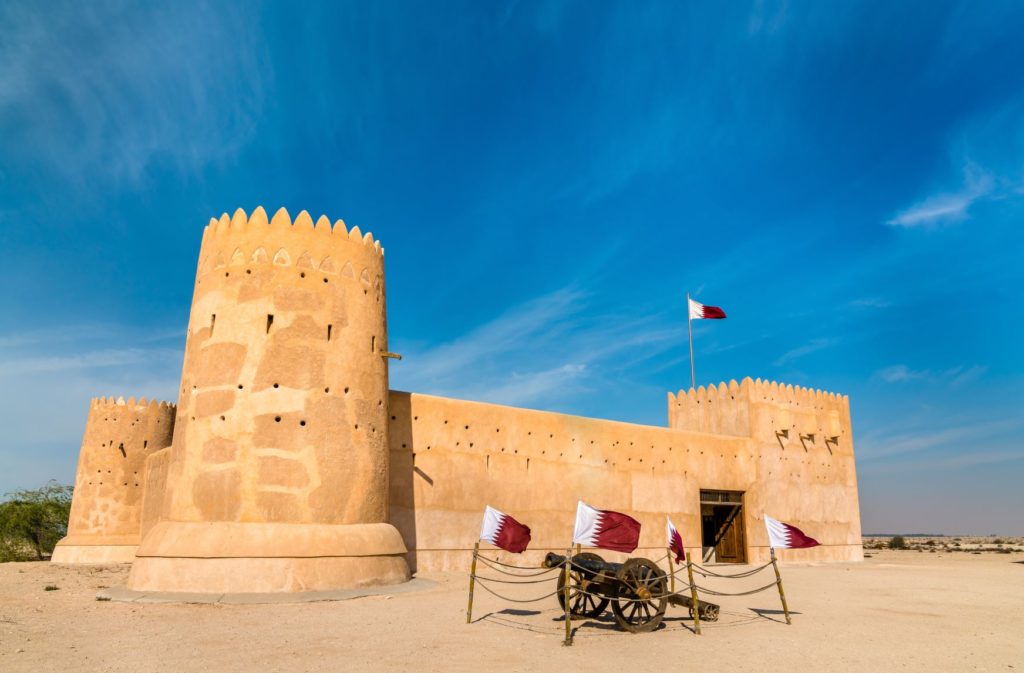 There is much to choose from when it comes to planning the ultimate stay in Qatar. Design the perfect trip for your clients with the all-inclusive WINGS Booking Engine. You'll access exclusive deals on airfare as you book your clients' flights and be able to book hotels, car rentals, activities, and more on the same platform.
Haven't registered with WINGS? Register free here!
**Qatar is sure to deliver the warm welcome your clients are craving when they can travel again. Keep yourself updated on the latest COVID-19 information and restrictions by visiting our COVID-19 page, organized so that you can easily access the most informative resources in this constantly changing landscape.