When customers book through a travel agent, they expect to receive an itinerary specifically tailored to them. This doesn't have to be an impossible request with the help of Sky Bird Travel & Tours. We narrowed down the best monuments, tours, and activities around England to prevent you from falling into tourist traps! Read on to discover experiences curated specifically for photographers, foodies, film fans, artists, and architects in England!
To read the other half of our guide, check out the previous blog post Top 2022 Travel Destination: England for Clients — Part I.
ENGLAND FOR THE PHOTOGRAPHER

London Hop-On Hop-Off Bus Tour
Send your clients through the streets of London on a ride in one of the iconic cherry red double-decker buses. From the top deck, they'll capture a perfect shot of iconic landmarks around the city. A ticket for the hop-on hop-off tour is typically less than $50, and the buses will drive to 45 stops highlighting the different monuments. This is the most effective way to see multiple English monuments in just a few hours. If your vacationer wants more time to photograph an attraction, then they can jump back on the next bus tour.
Nearby: take a ride on the London Eye or check the time at Big Ben clock tower.
St. Paul's Cathedral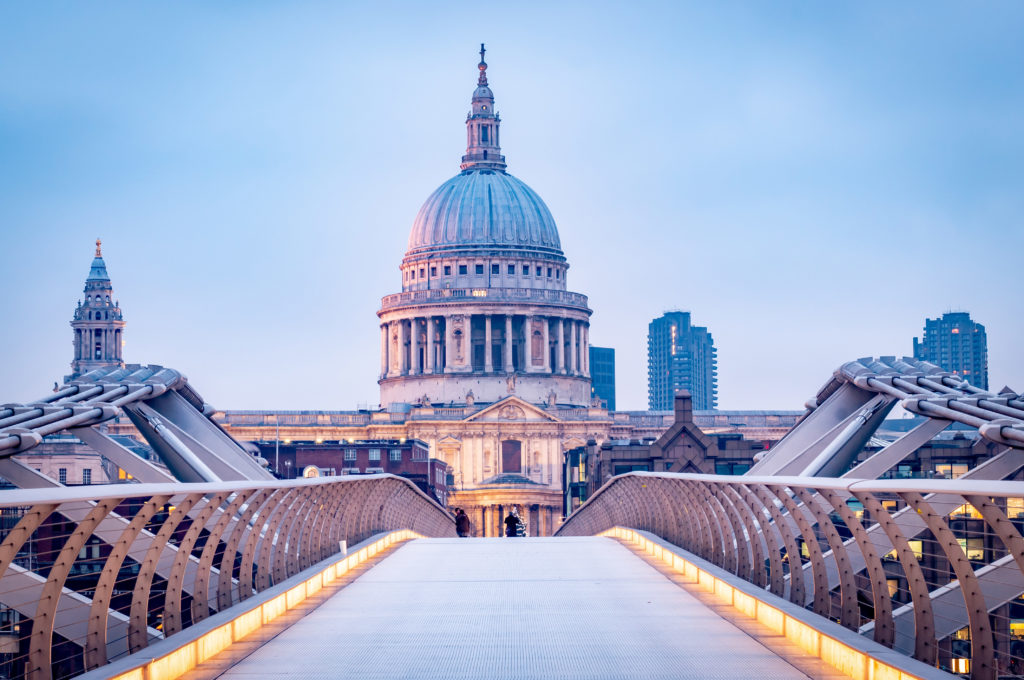 It's nearly impossible to take a picture of the London skyline without capturing the iconic dome of St. Paul's Cathedral. The church was built on the highest point in the city, and the dome itself reaches 111 meters (366 feet) into the air. If travelers are up for the challenge, then book a tour for them to climb hundreds of stairs into the dome and photograph the city from its highest lookout point. Although the exterior is beautiful, send your clients inside to snap pictures of ceiling vaults dripping in gold and ornate panels painted with religious iconography.
Pro-tip: If your client doesn't want to see the inside, then recommend touring this site on Sunday when the church bells are ringing and there are no tours.
---
ENGLAND FOR THE FOODIE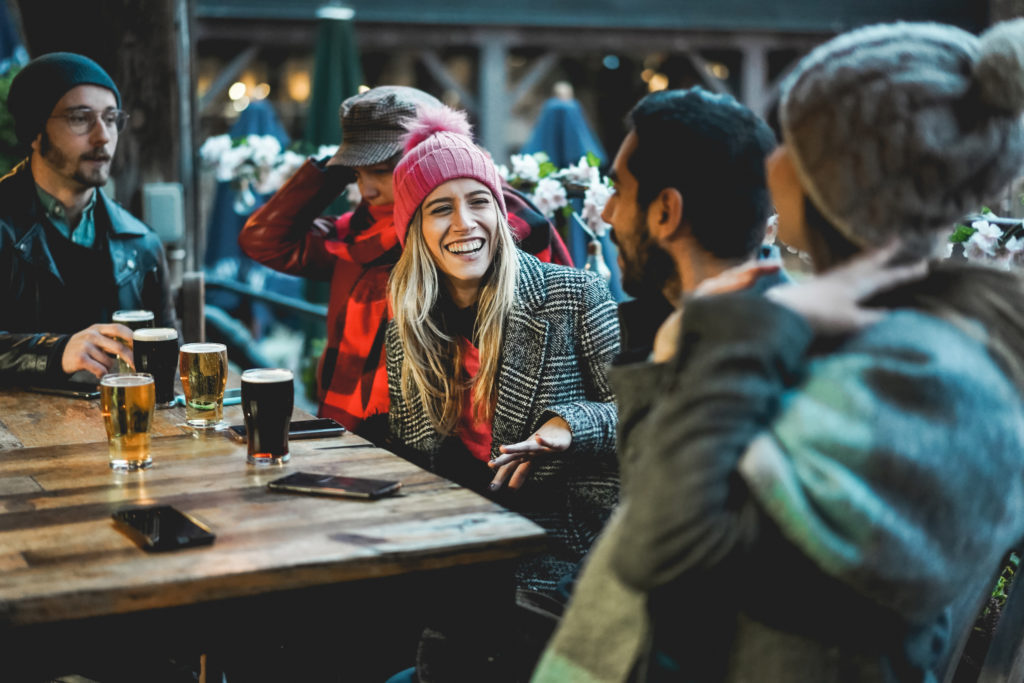 The Beaumont
For clients looking to eat an authentic English meal, reserve a table in Gatsby's Room at the Beaumont Hotel. They specialize in serving breakfast, afternoon tea, lunch, and dinner according to old English traditions. The room is filled with Art Deco architecture, large paintings, and a glossy black grand piano—all of which Jay Gatsby would approve of.
Nearby: check out The Beaumont's other dining options: The Colony Grill Room, Le Magritte Bar & Terrace, and The Lotos Room.
Padella
If your client finds themselves searching for a plate of authentic Italian pasta in the heart of London, then send them to Padella. The owners love developing special pasta and sauce creations inspired by their frequent trips to Italy. Their menu is constantly revolving, so your foodie can try a new dish every time!
Pro-tip: tell customers to join the virtual queue with the Walk-Up App before they get to Padella.
---
ENGLAND FOR THE FILM FAN

Warner Bros. Studio Harry Potter Tour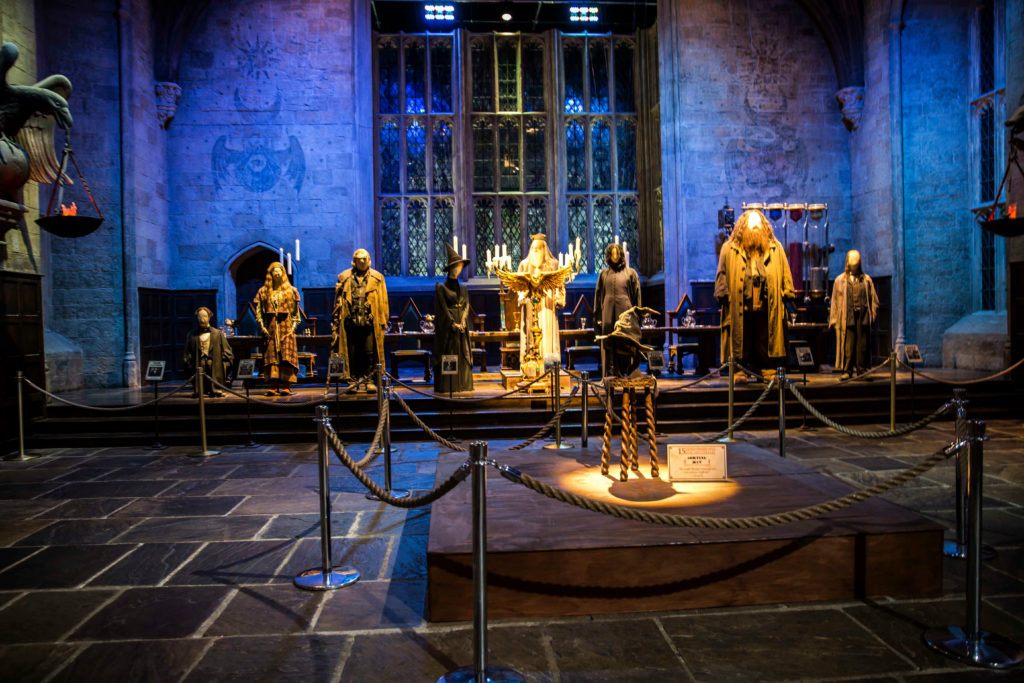 This behind-the-scenes Harry Potter Studio Tour is arguably the most booked activity in England—it'll be enjoyable even if travelers haven't seen the films. Your client's day begins with a tour of the real movie sets. Then, they'll tour the various technologies, animatronics, and prosthetics that brought the magic to the movie screen.
If your client isn't interested in this movie tour, then you can book dozens of others on the WINGS Booking Engine. Popular options include Sherlock Holmes, Jack the Ripper, Downton Abbey, and 007 James Bond Tours.
Pro-tip: encourage customers to ask questions because some of the employees worked on the actual movie sets.
Secret Cinema
We can't give you the exact coordinates to this thrilling event because it's held in a secret location. We also can't share what movies are played or the dress code for the evening because no two shows are alike. They've previously paid homage to Stranger Things, Romeo and Juliet, The Blade Runner, Moulin Rouge, Star Wars, and more. When travelers arrive, they'll enter a magical world with intricate costumes, accurate sets, and a crew that works hard to immerse guests in a fun night of cinema.
Pro-tip: sign up for Secret Cinema's email list to be notified about all future events.
---
ENGLAND FOR THE ARTIST & ARCHITECT
Westminster Abbey
Westminster Abbey is often called one of the most important Gothic buildings in the country, and for good reason too. The exterior is an imposing 30 meters (101 feet) tall and features Gothic elements like towers, spires, and flying buttresses. When you book a private tour, clients will examine ancient history as they descend into stone chambers and cellars. Above the crypt, vaulted ceilings decorated with columns, piers, and pointed arches will amaze artists and architects alike.
Pro-Tip: tell your clients to hunt for the statues of the 10 Modern Martyrs above the exterior of the Lady Chapel.
The British Museum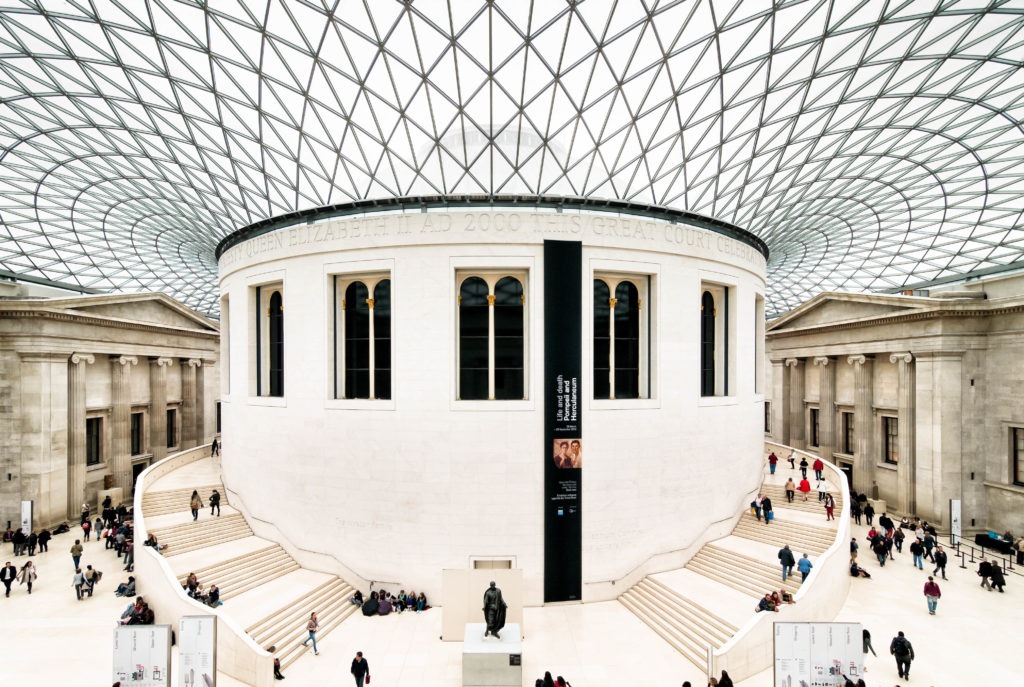 If your client's itinerary only has room for one art museum, then we recommend a private guided tour of this one! The British Museum has been collecting artifacts since it opened in 1759 and now houses 13 million objects from around the globe. Many of the world's largest and/or most extensive collections of artifacts (outside of their homelands) are protected here, including Egyptian, African, Mesopotamian, European, Greek, and Roman. In the gift shop, your client can browse dozens of shelves lined with miniature replicas, jewelry inspired by ancient styles, clothing with iconic paintings printed on them, and more.
Nearby: play social darts at The Fight Club or take a stroll in Bloomsbury Square Gardens.
---
England is a beautiful country, and it's ranked number one on Sky Bird's list of the Top 2022 Travel Destinations. However, it can be challenging and time-demanding to search through hundreds of custom tours for your customer's itinerary. To help our travel agents, we built this guide specifically for the different types of travelers in England. You can also access deals on flights, hotels, and rental cars for the rest of the trip on the WINGS Booking Engine.
Not registered yet? Sign up here for free!