England is one of Sky Bird's most frequently booked travel locations, and it's securing the number one spot on our list of the Top 2022 Travel Destinations. However, there are so many activities to pick from, that travel agents can struggle to select the perfect one for their clients. The country offers beautiful art, historical monuments, unique dining experiences, and much more. To help travel consultants find a unique tour for any client, we created this two-part guide that describes our favorite activities for each type of traveler!
ENGLAND FOR THE HISTORY BUFF

The Tower of London

Not only is the Tower of London an iconic landmark on the English shoreline, it's an iconic landmark in English history. Over time it has served as a Royal Palace, political prison, place of execution, arsenal, Royal Mint, menagerie, and public records office. On an exclusive tour, customers can watch the opening ceremony and see the Crown Jewel Collection an hour before the crowds of tourists. Some tours also provide access to the Tower, so travelers can ascend the 900-year-old steps and examine the medieval architecture up close.
Nearby: Cross the Tower Bridge over the River Thames or shop at the Leadenhall Market on Gracechurch Street.
Britain's Smallest Police Station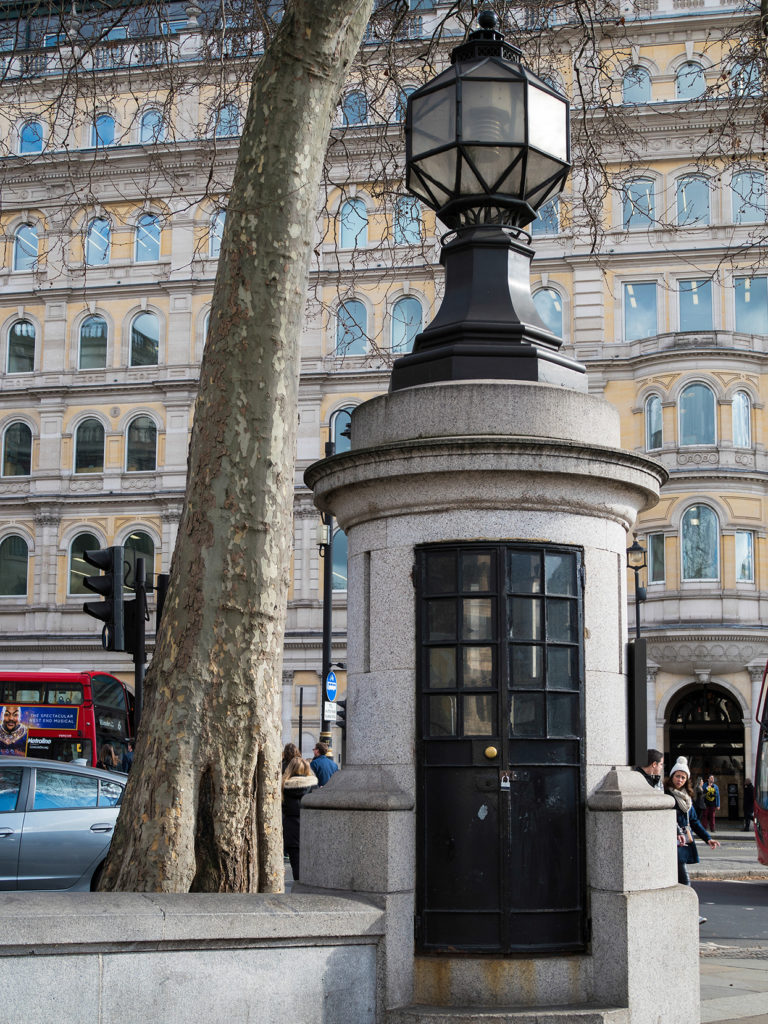 Tucked in the southeast corner of Trafalgar Square is the smallest police station in England. Technically it isn't a police station, or even a police box, but an observation box. At the end of World War I, rather than invest money into a new building, police chose to renovate the ornamental light fixture. The inside was hollowed out, small windows were added so the officer could watch the street, and a phone inside connected the box to the Scotland Yard. It was originally designed to hold a single police officer whose job was to monitor the popular street for riots—essentially an old-time CCTV camera!
Nearby: Stroll through Hyde Park and step into history at the Churchill War Rooms.
---
ENGLAND FOR THE NATURE LOVER

The Royal Botanical Gardens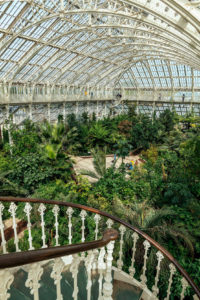 Royal Botanical Gardens is only 30 minutes from Central London, but clients will feel like they're in an entirely different country. The gardens were founded in 1840 and have been tirelessly curating their botanical collection ever since. They boast jaw-dropping statistics: the living gardens have over 27,000 taxa; the herbarium has 8.5 million preserved plant and fungal specimens; the library has more than 750,000 books and 175,000 prints and drawings of plants. There are also flowering trees, colorful fields of flowers, cacti collections, and orchid displays throughout the premises.
Nearby: Explore the rustic Queen Charlotte's Cottage and the regency mansion at Kew Palace.
Hampstead Heath
This nature sanctuary is famous for the 25+ ponds throughout the grounds, where nature lovers come to swim and play all day. Hampstead Heath is located only 6 kilometers (4 miles) from the center of London and sprawls for over 800 acres. Tucked behind the ponds is Hampstead Heath Woods, an SSSI (Site of Special Scientific Interest) in Great Britain. Its rare beauty made the heath a favorite spot of painters, like John Constable, and poets, like John Keats and Leigh Hunt. They also offer bird-watching tours almost every Tuesday at 10 am for visitors to observe the foreign birds.
Nearby: Buy local goods at Camden Market and walk through the gardens at Hill Garden & Pergola.
---
ENGLAND FOR THE HONEYMOONERS

Hyde Park & Kensington Gardens
Throughout the ages, Hyde Park was used for a military camp, dueling spot, the Great Exhibition of 1851, and many other public events. Today, the happy couple can spend time together walking along Serpentine Lake, riding horses, strolling through the Orangery, or playing a tennis match. During their visit, customers should keep an eye out for dreamy spots like temples, waterfalls, pavilions, and even a wooden teahouse! Later, they can indulge in a romantic moon-lit walk through the Rose Garden filled with fragrant smells and vibrant blooms.
Nearby: Discover artifacts at The Natural History Museum and observe the Animals in War Memorial.
Traditional Cotswolds Villages Tour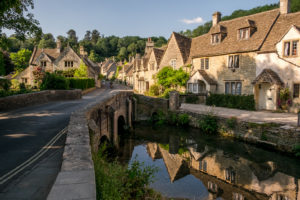 There is no place more romantic than the charming countryside of England. When travel agents book a tour to Cotswolds, clients will be transported into an old storybook town full of magic. The picturesque villages stretch on for miles so travelers can stroll along old stone buildings, thatched cottages, colorful gardens, and animals grazing in the pastures. Most market towns in Cotswolds have a traditional tearoom that hosts afternoon tea, which will tie the honeymoon together.
Pro tip: Suggest that customers rent a convertible car to drive along the countryside—they will never forget it!
---
ENGLAND FOR THE SHOPPER

Seven Dials
Located in the heart of London, yet set back from all of the bustling traffic, is Seven Dials. It's the convergence of seven streets in a large neighborhood constructed by Thomas Neale in the early 1690s. In the center sits a monument called the "Sundial Pillar," which features six distinct sundials (the seventh sundial being the pillar itself). The streets are lined with over 50 contemporary dining options, 90+ shops, and 6 critically acclaimed theaters. Most of the stores are high-end, but your client will enjoy window-shopping at L'Estrange, The Ragged Priest, or Caudalie.
Nearby: Discover rare paintings at the Art of Banksy London and hang out at the piazza in the Covent Garden.
Regent Street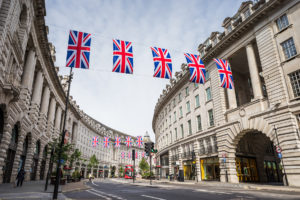 Although Regent Street is less than a mile long, there are plenty of shops, restaurants, and cafes to keep travelers engaged for a few hours. There are tons of international flagship stores on Regent Street, including Burberry, Coach, Tory Burch, Kate Spade, and J. Crew. There are almost 50 restaurants where travelers can grab a meal before heading off to their next itinerary spot. Some of the most notable eateries are Heddon Yokocho for a quick bite of retro-style ramen, and Ziggy Green for brunch in an old cinema building.
Pro-tip: most shops stay open until 7 pm to accommodate shoppers who were too busy during the day.
---
Finding a tour designed for your client's special interests shouldn't be the hardest part of planning a trip. Follow our guide to England for travelers and discover memorable activities for every type of traveler. Once you're ready to put everything on paper, then Sky Bird can help book flights, hotels, car rentals, tours, and activities. Use our all-inclusive WINGS Booking Engine to gain access to thousands of the lowest travel fares online!
Still searching for a custom tour to add to a client's itinerary? Keep an eye out for our next blog post to access the Top 2022 Travel Destination: England for Clients – Part II. This guide will deliver more activities in England for photographers, foodies, film fans, artists, and architects!