Currency Converts:
1 USD = AED 3.67
1 Euro = AED 4.07
1 CAD = AED 2.78
Our tours division, Sky Vacations, can help you create a tour that serves as a shopaholic's paradise for your clients who love hunting for trends and bargains abroad. Here are some of Dubai's acclaimed malls, souks, and unique shopping establishments that prompt the slogan, "Only in Dubai."

LUXURY SHOPPING
The Dubai Mall
High-end stores like Gucci and Bottega Veneta make you want to dress your best to shop among the fashion elites, but the Dubai Mall's 5.9 million square footage suggests you wear comfortable shoes for the excursion. Located next to the Burj Khalifa, the Dubai Mall is among the world's largest malls containing over 1,200 stores.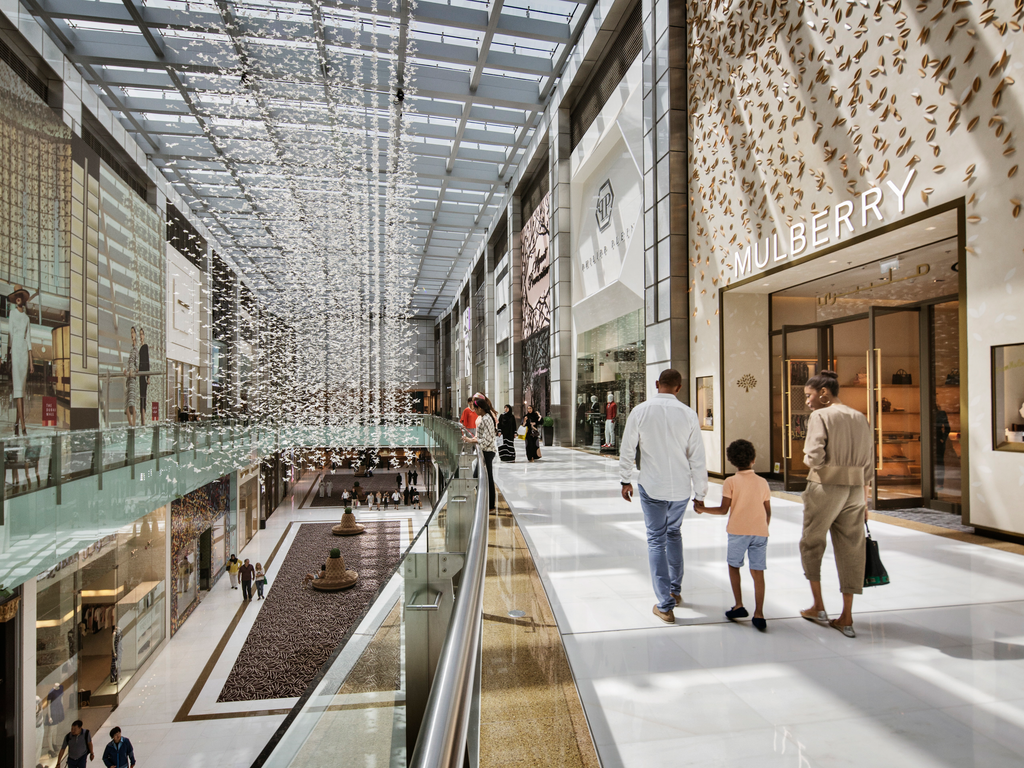 The mall is divided into three sections: Fashion Avenue embodies a luxurious city street with marble walkways lined by shops sporting the world's most coveted brands; The Souk section has lanes of shops displaying stunning jewelry, accessories, perfumes, and shawls; The Village is a more casual section of the mall with shops like Nike and Reebok, and cafés where you can break for lunch.
In addition to retail space, the Dubai Mall has an indoor Olympic-sized ice rink, the Dubai Aquarium and Underwater Zoo, a movie theater, and plenty of eateries. When you've shopped and are ready to drop, the onsite Address Dubai Mall hotel and a luscious king-sized bed are nearby to catch you.
Mall of the Emirates
The Mall of the Emirates is considered the world's first shopping resort. The inside is its own shopping city of luxury with elegant architecture framing over 630 international retail outlets. The interior is a spectacle in itself with massive archways framing the boutiques, colorful patterns designed into the tile floor, and a ceiling that rises into a dome blanketed with windows that allow natural light to shine on all four floors.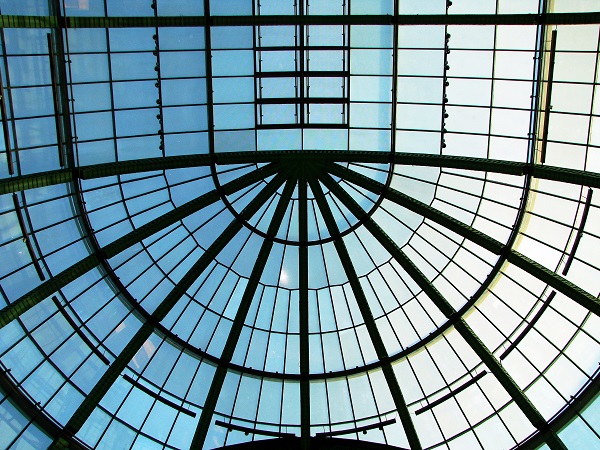 Its slogan "Shopping is only the beginning," hints at additional fanfare the Mall of the Emirates offers. The mall is also home to Ski Dubai, the first indoor ski resort in the Middle East; the Dubai Community Theatre and Arts Center; Magic Planet, the family entertainment park; and the Kempinski Hotel and the Sheraton Hotel.
THE DEIRA SOUKS
Souks are Arab marketplaces where the true shopping style of Dubai is experienced. A short Abra ride to the north side of Dubai Creek brings you to the Deira neighborhood where Dubai's celebrated souks await your perusal.
Gold Souk
The Dubai Gold Souk glimmers with gold jewelry, accessories, and vendors prepared to haggle. Score the best deal by knowing the market price for gold, publicly posted at the souk. Gold's starting price is consistent throughout the shops, so the bargain comes by haggling with the shopkeeper. The more you purchase at a single shop, the better deal you're likely to get as vendors appreciate your loyalty; but don't be afraid to walk away if they won't reasonably waver to fit your budget. Just try your luck at the next shop. For tips on haggling like the locals, click here.
Spice Souk
Just south of the Gold Souk is a treasure trove for foodies who want to explore Dubai's exotic spice inventory. Shelves are packed with bags of fresh herbs and spices you can purchase by weight or in packets, depending on the item. Even those whose culinary knowledge can't differentiate basil from oregano find value at the Spice Souk, as its colorful and aromatic product is a feast for both the eyes and nose.
Perfume Souk
The Perfume Souk's collection of shops on Sikkat Al Khail Road is the place to discover Dubai's reputable fragrances in perfumes, essential oils, and incense sticks. Oud is a traditional ingredient in Middle Eastern perfumes and can be found here. Purchasing an ornate bottle of perfume is a fine way to bring a piece of Dubai home with you. Visitors can also create and bottle their own fragrance with the help of an experienced perfumer, letting them leave with a one-of-a-kind souvenir.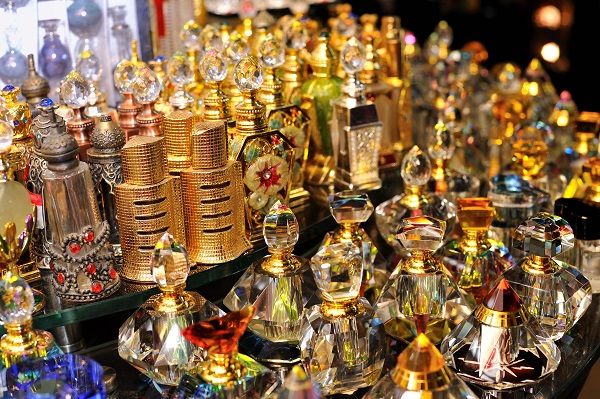 SOMETHING DIFFERENT
BoxPark
Along the multi-lane road that runs between Jumeirah and Al Wasl is a trendy shopping area known as BoxPark. The property's facilities are constructed from recycled sea containers, splashed with neon paint and lights. Home to a cluster of modern shops and cafés, this is the place to find funky fashion and quirky gifts that will mark you as "hip" among local youths.
ArtE The Makers' Market
Only products designed and handmade by the vendor are allowed to be sold at this makers market, guaranteeing that whatever you find is authentic. This large market featuring up to 150 artists is a must for those who enjoy visiting craft fairs. ArtE's flagship market is held on the second and fourth Friday of every month in Times Square Center Dubai, and a boutique market is located in Mercato Mall.
SHOPPING FESTIVALS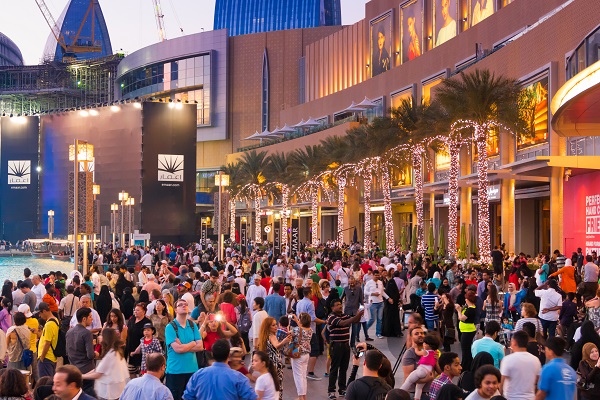 While shopping is always in season in Dubai, there are annual shopping festivals dedicated to the city's favorite pastime. Book a trip in January to make the Dubai Shopping Festival part of your clients' itinerary. In addition, summer travel plans can align perfectly with Dubai Summer Surprises, a family-focused shopping extravaganza occurring at the end of June through early August. These shopping events are celebrated with citywide store discounts, live fashion shows, activities and endless entertainment. See highlights from Dubai's previous shopping festivals here.
 Including ample time for shopping is as crucial to your Dubai itinerary as a visit to the Burj Khalifa. The experts at Sky Vacations can help design a Dubai tour package that ensures clients won't leave Dubai empty-handed.
Packages start at just $430! Click here to start planning with Sky Vacations today!