There is more to planning a couple's getaway than sending them to the nearest beach. The more you cater the trip to their relationship's personality, the happier the couple will be. Here are some destination suggestions for couples traveling together:

Romantic Couples
Maldives: Couples who favor solitude and have no interest in living by an itinerary will love the relaxed and carefree setting of the Maldives. Resorts that embody everything one expects from the phrase "Heaven on Earth" make up the majority of the Maldives' islands. Because tourism is heavily responsible for the country's economic growth (next to agriculture), no expense is spared when it comes to making a vacation in the Maldives the most luxurious island getaway a couple can experience.
A stay at the Banyan Tree Vabbinfaru, located on the Maldives' North Male Atoll, or COMO Cocoa Island on the South Male Atoll is perfect for couples who value privacy and seclusion during their getaway. Guests stay in their own private villa or bungalow at either of these resorts. For couples who like to be more social on vacation, resorts like Dusit Thani Maldives provide equal luxury and are family-friendly. Guest pools, a variety of dining options, and beach lounging areas are great platforms for guests to interact with one another and forge friendships over vacation.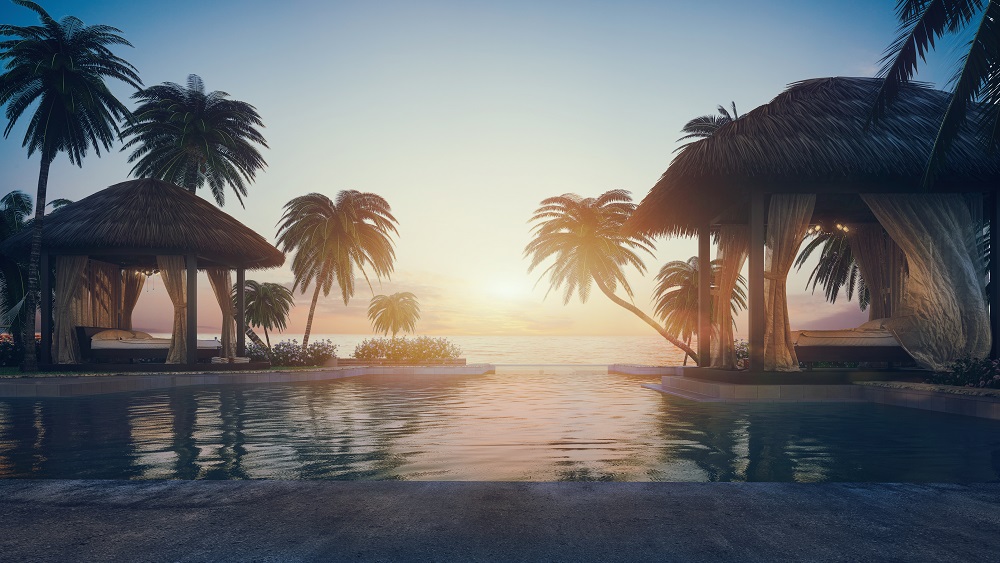 Adventurous Couples
Lubanzi, South Africa: For couples looking to take a rugged adventure together, Lubanzi village is located along South Africa's Wild Coast. What has earned this secluded village a spot in this list is its truly unique lodging opportunity at Wild Lubanzi Backpackers. A collection of huts, safari tents, and a main cottage building make up the lodge's accommodations. A couple can choose to rough it under the stars by pitching their own tent or reserve the a furnished Tipi-style safari tent. Other accommodations range from double-room safari tents to dorm style options.
Couples intrigued by sharing a raw experience absent from 21st century distractions will revel staying at Wild Lubanzi Backpackers. Things to do include hiking to nearby attractions like Hole in the Wall, exploring sea caves during low tide, baking bread with the lodge's bread bakers, and sharing stories around the campfire with other guests. Read more about Wild Lubanzi Backpackers in our post here.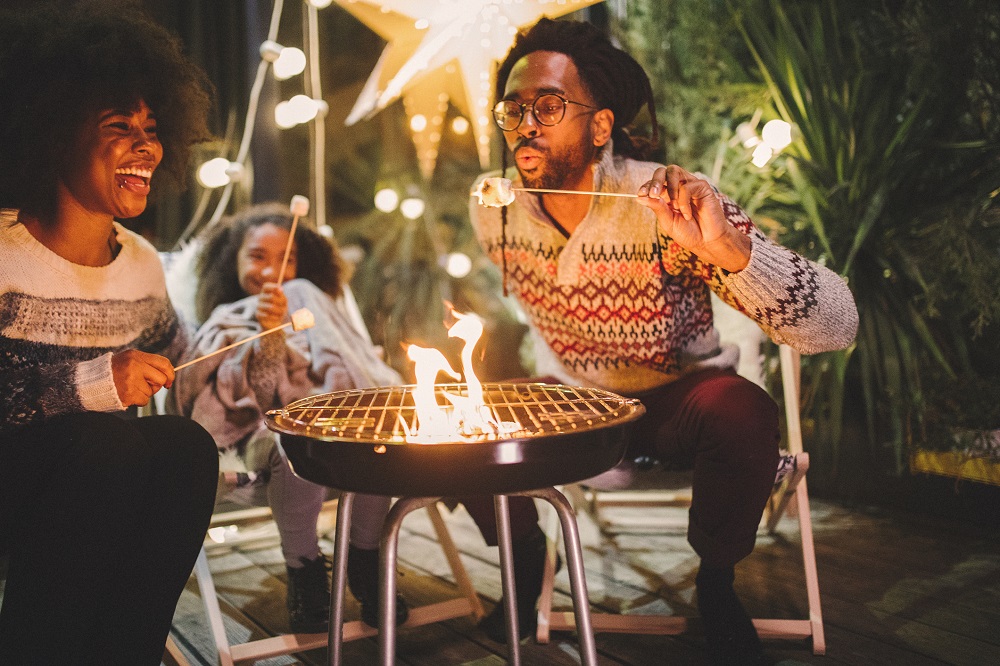 Couple's First Trip Together
Vigan City, The Philippines: Vigan City is a wonderful place for couples embarking on their first trip together. It is one of the oldest towns in the Philippines, prompting many conversations over history and culture. A blend of Spanish and Asian architecture line the narrow cobblestone streets. Adored activities include visits to sites like Pardre Burgos House and Crisologo Museum, shopping the Calle Crisologo, and getting a panoramic view of the city from Bantay Bell Tower.
Vigan City is easy to get around and doesn't require visitors to stay in more than one place. Walking hand in hand is a perfect way to get from one site to another. Or a couple can up the romance by touring via calesa (horse and carriage). Couples are bound to grow closer over shared experiences in this enchanting city.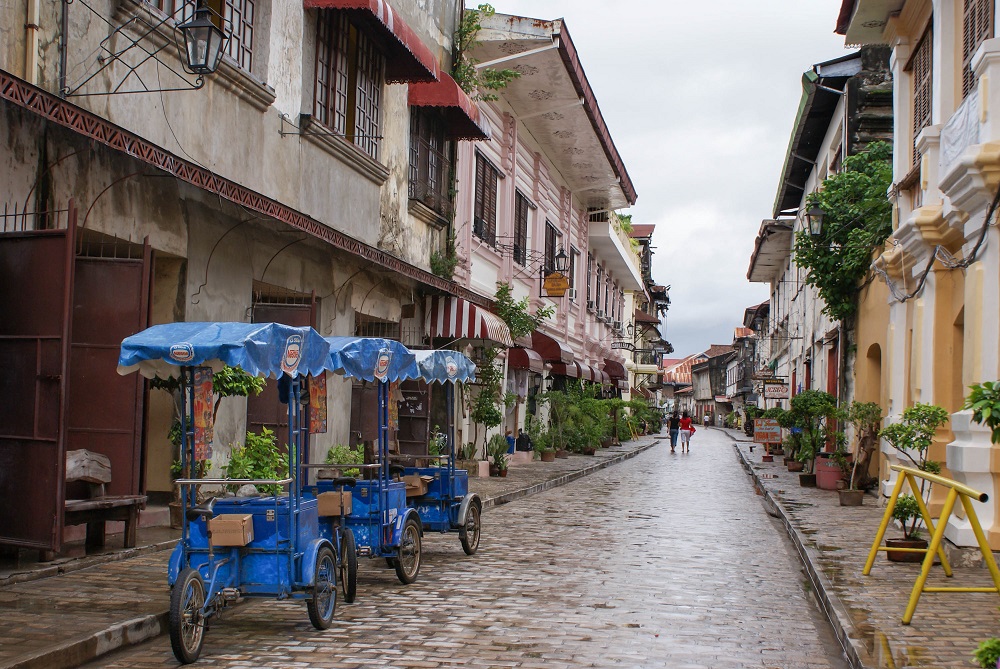 Nightlife Ventures
Madrid, Spain: Couples who thrive on fun with the locals will find a lot of joy in Madrid. Daytime can be spent visiting historic sites, indulging in amazing tapas, and gazing at breathtaking architecture like the Royal Palace of Madrid. Madrid's friendly, open-minded people are more than happy to tell you where you can find the night's fiestas. The city's legendary nightlife sets the scene for an epic date night. A good launching point for a night on the town is Puerto del Sol. There are many cafés and clubs within walking distance from here. Puerto del Sol easily connects to Gran Vía and Malasana, which also harbor a trail of night venture venues.
Less than a mile northeast of Puerto del Sol is Madrid's Chueca neighborhood. This is where one of the world's largest gay Pride events, MADO, takes place. Identified as "a party for everyone" by the official website, this year's MADO celebration takes place June 28 – July 7. Have clients who are traveling to celebrate Pride Month? Point them to the most renowned Gay Pride Festival in the world.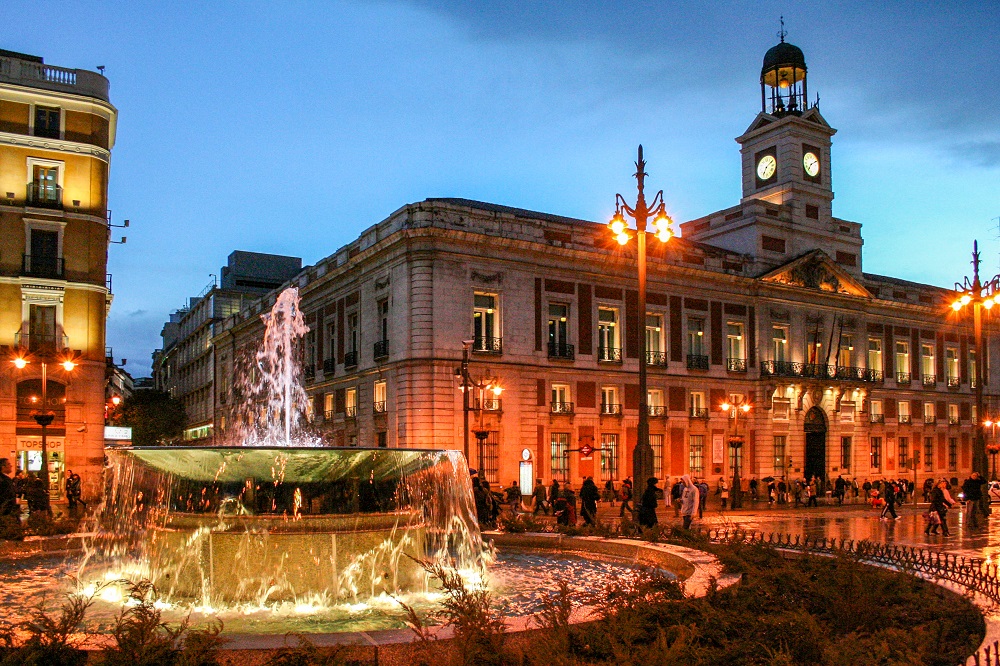 Aside from getting low airfare to these locations, did you know Sky Bird can help with itinerary planning? Let us know what your clients are looking for in a vacation and our tours division, Sky Vacations, can customize a package unique to them.
Call Sky Bird today!