Show clients how affordable adventure travel can be when you book them a customized tour of Dubai from our tours division, Sky Vacations. They'll have the chance to scratch off Bucket List activities like sky diving or take their city tour to the next level aboard a helicopter.

Sky Diving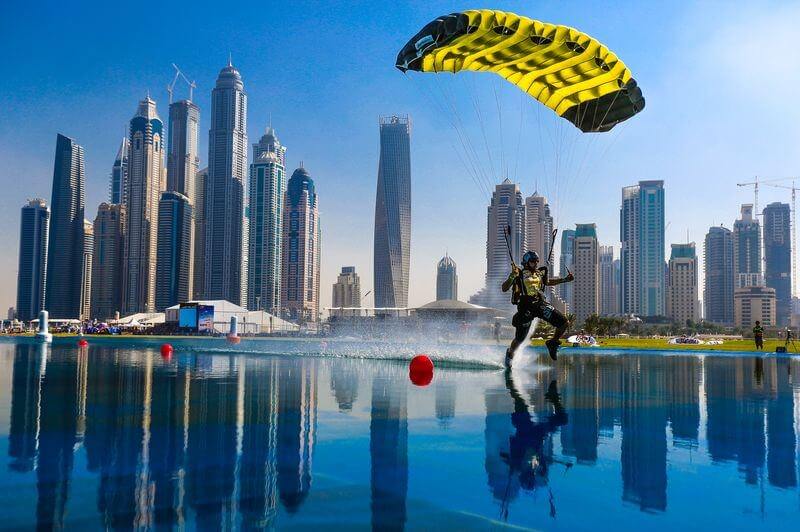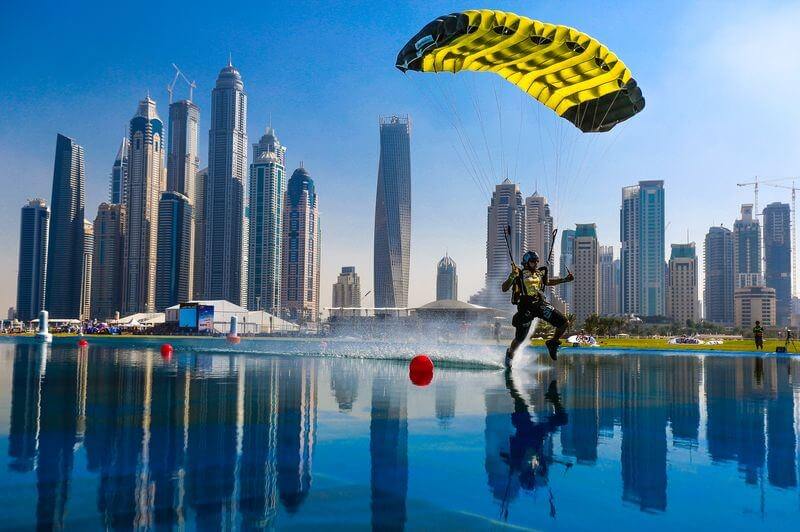 Let them test their adrenaline limits in a safe environment. First-time jumpers will have the comfort of having an experienced, certified instructor make the leap with them in a tandem style jump, whereas more experienced clients have the opportunity to skydive solo. For added fun, jumpers can choose the backdrop for their skydive. Guests may jump over the sprawling desert, or the iconic Palm Jumeirah.
Helicopter Tours
What better way to experience Dubai than with a bird's eye view of the city? Tours vary in length from 12 to 60 minutes, so it's easy to fit in any itinerary – even if the guest is only staying for 24 hours. Plus, guests can decide which landmarks they'd like focus on, be it the Burj Khalifa or a tour of the whole city.
Flyboarding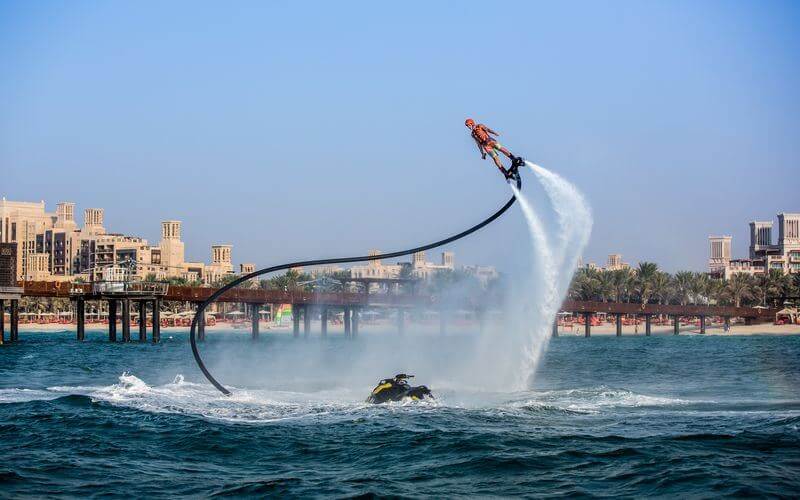 Clients will love this unique aquatic activity that puts them in control of a hover board over water! Connected by a high-pressure hose, participants zoom through the air thanks to the power of water jets. It's a great way to get their feet wet – pun intended – without doing a more extreme activity. Perfect for those who are new to adventure travel!
Sky Vacations offers both pre-planned and customized Dubai tours for every budget and itinerary. We're happy to modify an existing tour or build something new from the ground up. Just say the word! Click here to learn more about our Dubai tour packages!